The West Can Move On, But Can The North?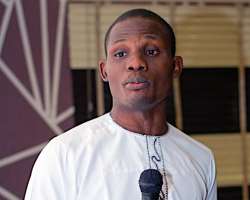 There is no exaggeration about the terrible things happening in the north for many years now, from one form of crisis to another, and we know too well, the strength of the Nigerian Government, they can well handle this but will not because of various politicking involved, thereby putting the lives of many Nigerians at risk. And even the loss of many innocent lives.
One might question my choice of title, "Would it be wise to leave the north and move", but perhaps, it is just trying to be considerate, it would better have being, We should leave the north and move on", because this country is wired in a way that the underdevelopment of a region will definitely affect the growth of another, when Awolowo, said, Hope is the last thing on the human mouth ", and for more than Thirteen years, we have continued to hope things will change, but yet there seems to be no change in the closest time.
Late General Sanni Abacha once said, any insurgency that last more than three days, then there's a hand to it. This is the same situation with the Nigerian Government, and the armed bandits terrorizing the north. And my question is, Which sane government negotiate with terrorists? Only in Nigeria. A Nigeria where for several months, our universities were shut down, while ASUU were asking at the negotiation table for amounts within the range of #80million before they could return to school and resolve all inadequacies within the educational sectors, but instead, Miyetti Allah, were offered #10billion naira, it is so obvious to see where the priority lies. This is the reason why I am asking, Won't we leave the North and Move on with our own lives.
Kidnapped children, would forever reels the pain till the end of time, because most of them are already psychologically damaged, remember some of these girls kidnapped are in between their puberty stages which in other words means they would menstruate with no proper attention, no proper feeding system, the male among them would have seen so much immorality go wrong, then after some number of weeks, they would be informed the government have paid for their release, this automatically ring into their heads, wondering if after this suffering the people would put them in this situation where still handsomely rewarded, then isn't it a lucrative business after all. Then the entity call Nigeria better beware of such even worse than BokoHaram, Bandits and thuggery, for today's captives would be tomorrow's terrorists.
It is obvious that North is the region with less exposure to western education, and many times some of their leaders are well aware of this tragedy, I can as well make bold to say they are the reason for their backwardness, the northern leaders, especially their governors are the beneficiary of a system that is not transparent, using religion as a shield for this hullabaloo being faced by their people. We can well remember when Sanusi Lamido once speak about why the north needs to be saved from poor education, it was as if almost the north where against him, El-rufai did the same, and we know the end result, who then would convince us that their trouble as a region does not have the hand of their leaders in it. It is a vivid thing for the blind to see, and even the dead can hear, so why waste time nursing a wound that we already know won't go, would it simply not be wise if we move on in other regions and leave the region that do not want to grow.
The current aggression in this region is a result of many things that have crop up over time, joblessness, lack of proper education, poverty, corruption, poor system of education, and a bit after bit, what began as a small trouble and money making venture has blown into uncontrollable eruption of terrorism, and like always, someone's freedom fighter is anthers' terrorist. However on the case of kidnapping which is now rampant in the north, the west and south are not free either, but because there are still some preventive measures in places like this, the percentage ratio is less, let us take for example a place in Niger, with its landmass almost the whole of Lagos, with population less than the whole of Surulere, these perpetrators surely have the whole area at their mercy, there are no security, no coordinated community policing, and even if there was, they lack the weapons to face their territorial enemies.
Written records of recent times already points to the ever-increasing out of school number of children in Nigeria, and with the latest happenings, it is obvious these numbers would continue to increase, because the more the kidnap, the higher the fear and the fewer children willing to go to school, and how does this affect our growth and developments, as a country? Well because we know education is the basic air any sustainable growth can thrive on, And this education is not paid premium on, few years from now with the continuation of this trend, if there are no proper solution, might followed, forget about the country call Nigeria. And to avoid that, would it not be wise to let the regressing region stand alone and understand what it means to develop on its own.
Nigeria is bounded by a constitution which have no clause for separatism, nor support anything of such, but the people are already far from the rulers, in many ways, the elites also have banished us to the philistines, it is now a case of survival of the fittest, in Nigeria today nothing seems right, on all fronts, and this is evident, the north isn't the only trouble we have, there are other brimming trouble as well in the west, and the east also, all these are the plagues rain on the people by their ever greedy politicians.
Meanwhile, in other stories, there's definitely bound to be food shortages or hikes in its supply, this could be the beginning of a long end, while the north are demanding for total special care because they feel they feed the nation per se, the west are clamoring for equality, for what is good for the goose is likewise good for the gander as well. Hopefully this doesn't deteriorate into something else.