CLOONEY TO APPEAR IN MILAN COURT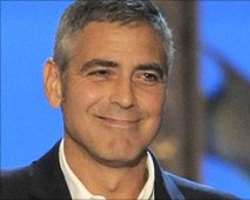 Hollywood star George Clooney is to appear at the trial of three people accused of usurping his name for a fashion label, a judge has said.
Clooney, 49, will testify as a civil plaintiff at the trial in the Italian business and fashion capital Milan, the ANSA news agency said.
Clooney's lawyer Grazia Maria Mantelli confirmed her client would be in court.
Judge Pietro Caccialanza has ordered extra security to ensure the trial goes ahead smoothly.
"There will be a lot of people, I imagine," said Mr Caccialanza, who also promised Clooney's fans a chance "to come close to their hero".
The case dates back to April 2008, when the three unnamed defendants, who are accused of fraud, forgery and possession of stolen goods, organised a fashion show in a Milan hotel.