XSTRATA AND RIO TINTO RESTART AUSTRALIAN PROJECTS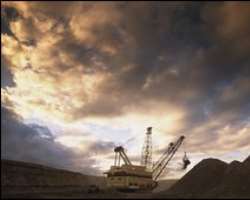 Mining groups Xstrata and Rio Tinto have said they will resume projects in Australia after a deal was agreed last week over controversial tax plans.
Xstrata said it would restart work and exploration worth 186m Australian dollars ($158m; £104m) in Queensland.
Rio Tinto said it would recommence studies on expanding its iron ore operations in the Pilbara region of Western Australia.
Both firms stopped work in protest over a proposed 40% mining tax.
But a compromise agreement negotiated by the new Prime Minister Julia Gillard, reducing the rate to 30% for coal and iron ore miners, means the two miners have now decided to resume the projects.
In Xstrata's case, these involved its Rollerston West, Sarum and Wandoan coal operations.
Price rises
"In recent weeks, Xstrata participated in detailed and constructive discussions with the government and believe there is now an improved shared understanding as to what drives mining investment decisions," said Xstrata's chief executive Peter Freyberg.
"Today's decision effectively lifts the suspension on expenditure announced by Xstrata last month and allows the next stage of planning for this internationally-significant Wandoan project to proceed."
Sam Walsh, chief executive of Rio Tinto's iron ore division said the certainty of knowing the new rate of tax meant his company was now "in the process of re-opening studies in relation to our Pilbara expansions".
Shares in both miners rose sharply following the announcements, with Xstrata gaining 4.5% and Rio Tinto climbing 3.7% in London.