NAFDAC TRAINS ONITSHA DRUG DEALERS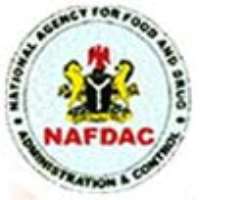 The National Agency for Food and Drug Administration and Control (NAFDAC) in collaboration with Christabels International, a human resource firm, is organizing a two-day sensitization workshop and re-branding of the Onitsha Bridgehead Drug Market.
The Executive Director of Christabels, Mrs Christabel Julie Okoye, in a statement, said the Onitsha drug market had been negatively projected over the years on the issue of adulterated and substandard products.
She said that after the market was closed for three months, series of workshops, seminars and conferences have been organized for the traders and that NAFDAC has discovered that the traders have finally adhered to its warnings.
Her words: 'It did not just happen. Rather after the market was closed down for three months by the former Director General of NAFDAC, Prof Dora Akunyili, who is the current Minister of Information, they came back and got the message directly into their ears.'
She said that the chief executive of the union told her: 'The market was re-opened after three months and we came back and had a meeting. We told ourselves the bitter truth, that if we continue like this, allowing fake drugs, one day this market may be closed finally.
'The three months stay at home gave us so much trouble. So we don't want to face the trauma again. Staying without business for three months was not a joke.' NAFDAC in collaboration with Christabels is embarking on state-to-state sensitization of drug markets, flagging it off from the Onitsha market.
The Anambra State Governor, Mr Peter Obi, is expected to flag-off the event on July 15.