Yobe: Tension in Buni-yadi town as suspected pastoralists invade farms, attack crop farmers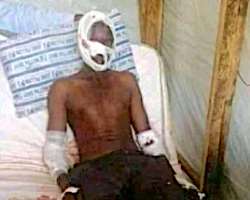 There is risen tension in Buni-yadi town and other parts of Gujba LGA of Yobe State as suspected herders have invaded some farms destroying crops and leaving the farm-owners with life-threatening injuries.
Though the case was said to have been reported to the police without any arrest, the pastoralists have continued to carryout their heinous crime unabated.
Many farmers in Gujba LG have been forced to forfeit their farms at the final stage of harvesting to the herders who are now freely grazing their cattle in peoples' farms, destroying everything that is left.
This may lead to reprisal attack by the community unless security agencies take concrete steps to address the issues surrounding open grazing in Yobe State.
Yobe State Government should take proactive step in halting this trend because we cannot fold our arms and allow criminals to destroy our hard-earned resources, a farmer from Buni-yadi, Garba Mohammed said.