Revisiting The Evils We Have Allowed To Fester In Nigeria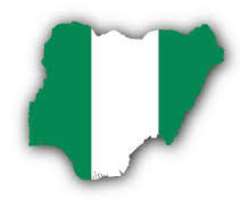 The 1980s was imperfect but different in a lot of ways, especially in the domain of rapidly changing community values within the South East of Nigeria which is a microcosm of what obtains across the nation. Sometimes I reminisce about the past, and in my nostalgia, I ponder over how and where the society and our leaders got things wrong, particularly within our once "unspoiled" towns and villages.
As a child, I learned how quickly the Igbos diligently rebuilt their seemingly shattered lives after the civil war of the late 1960's. The sense of community then was reportedly profound and the spirit of onye aghala nwanne ya (No one should be left behind) and igwe bu ike (unity in numbers) were the hallmark of post-war development-driven town unions. From the stories of our families and the elders, the post-civil war period of the 1970's was value-based – a period of unrivaled dynamism and great resolve, strong community will and renewed hope, a time when families with some effort could afford to provide the essentials for their children in the absence of social safety nets. By 1980, 80 kobo exchanged for USD1. Today, the rate is creeping to N500 for 1USD. The economy and how we got here is a matter for another day, but I am compelled to lend my voice to the decay in morals and values that are fundamentally contributory to our social and economic challenges.
I recall growing up in isolated but pristine Umuofor ancient kingdom, and when I look back at those days, I consider them critical to my formation. Those good old days were my most important foundational years, a period that shaped my worldview as a compassionate conservative. No one was required to wear slippers or sandals to attend my primary school classes, some of which were held under the sprawling mango trees in the dusty, unpaved school premises. Many walked bare footed between 3 and 5 kilometers to and from school each day, and no one even thought about this as extra labour or painful family-inflicted injury for naïve 5-12-year old kids. Our teachers also came from far and near, ambulatory for those who had no bicycles. Only the headmaster had a car. Once a week, our teachers would take our young bodies to the school farms and we were expected to work hard in the scorching sun without complaint. The teachers thought that beyond academic and moral instructions, we needed physical fitness and our parents seemed to agree. Manual labour every week was part of the school curriculum and expected. No one complained. No one got dropped off by wealthy parents or caught a bus or cab to school, and no one was treated differently. There were no Uber drivers, no phones and no Internet. One got his or her proportionate lashes of the teacher's cane if there was misbehaviour in class or at home!
Our teachers were imperfect, but they were dedicated and saw teaching as a calling, a vocation not just a source of livelihood. They were interested in us; they were interested in seeing us become well rounded members of the community. They would do anything to incentivize improved academic performance. In fact, in primary 4, one Mr. Wilfred Akajiaku (Nnanyiukwu Akajiaku as we fondly called him) from Umuoziri, Inyishi Ikeduru LGA whom I still consider one of my best primary school teachers would every Friday offer the price of N4 (Four Naira) to the student who came out the best in year 4 weekly English test. This gesture of goodwill was for me innovative and a positive reinforcement in my academic pursuit. Every Friday while the offer lasted, I aspired to clinch this coveted price albeit my close rivalries. Those who made me sweat for this money included Timothy Nnadi, Bosede Nnadi and Zacchaeus (Eric) Njoku. Friday was always a special day for me courtesy of this teacher's generosity of spirit and interest in academic excellence. There was true sense of community and role modelling. We learned to live and lived to learn. There was a sense of community cohesion as the "community school" was indeed an extension of the broader Umuofor community.
The story is different today. Teachers in this same school as in many public schools in my State Imo lack the same passion and generosity. Most are unprepared and see teaching as "something to do" while their search for non-existent jobs continues. Most of the teachers exploit the vulnerable kids to work in their personal farms during school hours while some run other businesses from school, and ironically some are crassly incompetent and can hardly read and write. Some of the young minds are eager but the sad reality for many is that after 6 years of primary school, some of them would struggle to successfully complete year 3 assignments, even if their lives depended on this. Not every parent can afford to send his or her child to private school, and private school education should not be an option simply because of the decay in human and material resources within the public school system. In a functional system, every child should be guaranteed access to free, high quality primary and secondary education as the most disadvantaged of countries promote literacy and numeracy. Not learning how to work hard and pursue goals earlier on, and not pursuing further education, many of these young adults who became dropouts look beyond their teachers for role modelling. From the home to the community these days, there are not many people such individuals can turn to.
We know the government of Nigeria at all levels have become monumental failures, with opportunities for young people, where they scarcely exist, a matter of connection not capacity; but evil has descended in our once pristine villages and towns, places that were once nurturing fountains of knowledge and deep seated family values. Those who we failed to educate or who resisted education or trade skills often roam the streets binging on alcohol and illicit drugs. Farming is out of the equation because that requires commitment and sobriety for success. Young children are inducted into cults of all kinds, often tortured in the process to belong. Rape and other forms of violence and social vices abound as hopes and dreams fade into the darkness of these native lands.
But who is to blame? Families are easy targets and should rightly be held to account. The government and political leaders? Yes, they should have their fair share of the blame. Traditional rulers and elders? Yes of course they are also culpable. Pastors and religious leaders? They are part of the problem. The foundations of our values, morals and beliefs have been shaken with merciless ferocity. And while we blame the government for not creating the enabling environment for people to create opportunities, our leaders at home and within our kindreds, villages and towns should wake up to contemporary reality and savagery within.
Our families and local leaders must start to take greater responsibility in ensuring that our children are better prepared for the future. We must together address this "get-rich-quick" mentality that has driven some young people to early grave. Is a governor who loots billions for himself and his unborn generations greedy, callous, insensitive or simply oblivious to the sufferings of the people? Is the Local Government Chairman unsure that local markets are falling apart, and rural roads require maintenance? Is the State House of Assembly man, House of Representative man or woman or Senator who pockets the constituency allowance of his or her people evil, greedy or both? We need community re-orientation, we need a new prism to modulate our worldview and entrench our traditional values of high moral standards, respect, industry, discipline and community.
Our teachers have the right to whinge about unpaid salaries and entitlements, but they must go back to being passionate role models and so should our parents and traditional rulers who were once beacons of hope. Not long ago, there was a disheartening story of a traditional ruler in my locality who charged N5,000 (Five Thousand Naira) to each subject seeking university admission to append his signatures and endorse that these applicants were indigenes of his kingdom. Our elders and Eze's, for what they will gain, are keen to campaign for known fraudsters or ritualists to be elected to represent the people at the State or Federal level or lead a State as Governor. Many of the Eze's are happy to bestow someone with imposing titles such as "Ochubara dike ohia 1" (He who drives a great man into a forest) or "Aka ekpuchi onwa 1" (The moon cannot be caged or covered by the hand) as far as they can pay N200,000 or more to their accounts, and whether or not the persons have questionable character is, in their wisdom, not a matter of community importance. Some priests have become political sycophants and happy for the pulpits and sacred places to be converted to political campaign grounds. Most herbalists of yesteryears have left the shrines and content with masquerading as "pastors" and "prophets". Unsurprisingly, almost all of them dogmatically preach wealth and prosperity at the detriment of righteousness and holiness. Some through their fetishness have desecrated our villages and made our lands and people barren. Some parents denigrate their children who have taken too long to buy them cars and houses.
It used to be unheard of for unemployed teenagers to be landlords and car owners, but not anymore courtesy of yahoo plus and the likes. But we know some of the millions are ill-gotten and these evils are sometimes perpetrated under the nose of our families and community leaders. Our people need reorientation, particularly in Igboland where greed is not in short supply and many tend to disproportionately "worship" materialism in our consumerism. We must begin to cleanse our hands and lands of the evils that have claimed our young lives in their numbers, for many "Gone So Soon" are linked to the evils that we have allowed to fester. There is time to be born and time to thrive, time to strive and time to die. No community in Igboland should close its eyes to the evils that pose to consume it beyond the divisiveness. We cannot afford to do at night chores that were meant to be done in the morning.
The storm has been gathering for so long, but we all can play important roles to calm the raging seas. Our families and communities are unquestionably important places to start. Failure to look inward to appraise and address the ills in our land will continue to have dire consequences; and for our families, elders and other leaders, this is a wake up call, and abdication of this responsibility will be a disservice to posterity and a true failure of judgment for this generation.
Dr. Pedus Cee Pedus, MBBS(Hons), MOccHlthSaf, BSN (Hons), BA (Hons)

Disclaimer:

"The views/contents expressed in this article are the sole responsibility of the author(s) and do not necessarily reflect those of The Nigerian Voice. The Nigerian Voice will not be responsible or liable for any inaccurate or incorrect statements contained in this article."