FIFA REACTS TO FG'S ACTION, SAYS ITS STATUTES ON GOVT INTERFERENCE STILL INTACT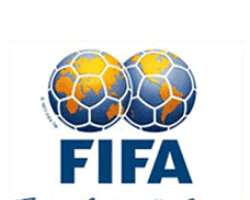 World football governing body, FIFA, is ready to hammer Nigeria, following yesterday's Federal Government pronouncement on the national team, Super Eagles, saying it would act on its statutes concerning the issue.
Reacting to the letter sent by the Daily Sunsports on the matter, FIFA's Communication Officer, Mittwoch, said: 'At the time of writing, we have no official information on this matter. However, in general, FIFA's position regarding political interference in football is well known.
Best regards,'said Mittwoch from the FIFA Media department.
'In accordance with FIFA statutes, the clubs and representative teams of Nigeria would no longer be permitted to participate in international matches, whether friendly or competitive. Furthermore, the NFA is deprived of its right to vote at any congresses held by international bodies and is no longer entitled to receive financial assistance.
FIFA, which has been monitoring the associations in El Salvador and Togo since September, did not explain exactly what the issues of concern were in any of the three members under the spotlight and Samoan's own regional confederation is also unsure. 'Sorry, I don't know,' was the only response from Tai Nicholas, general secretary of the Oceania Football Confederation, on being asked why the SFSF again was under a matter of concern.
FIFA has suspended a dozen members in the past five years over signs of political interference but took no action, when in November, the Guinea football team was reportedly dissolved by the country's minister of sports after Mamadi Souare's team failed to qualify for both next year's World Cup finals and the 2010 Africa Nations Cup.
However, FIFA did step in and threaten to ban South American World Cup 2010 qualifier, Chile, on November 27 after the Chilean Football Association, the ANFP, was threatened with legal action by club side, Rangers. FIFA gave Rangers 72 hours to withdraw its legal action and the club side subsequently backed down.