An Open Letter To Governor Gbóyèga Oyetola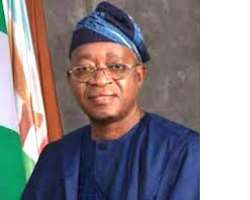 Your Excellency
Governor Gbóyèga Oyetola
Bola Ige House,
Osun State Secretariat,
Abèrè, Oshogbo.
Osun State.
Dear Sir,
OSUN STATE COLLEGE OF EDUCATION, ILESA AS A VIABLE UNIVERSITY: PLEASE MAKE THIS DECISION.
It is my sincere hope that this meets you in good stead, Your Excellency.
I am writing to you today to bring to your attention once again, one of the greatest desires of the Ìjèsà people. I am doing this because I know that you are a listening Governor. You have created for yourself a reputation as a politician who wishes his people well. You have tried your best so far to cater to the yearnings of the people of Osun State.
For their folornness, you have given rays if hope. You have replaced the pervasive despondence with energised confidence. You have worked hard so far, to replace patent miseries of our people with moderated elation, inspiring optimism instead of despair. For their agonies, you are providing a soothing balm. Their tears, you are trying hard to wipe. By giving us back our schools among other actions of yours, you have given us cause to celebrate and to be proud of our heritages again.
I am not unaware that there is still so much to be done. I am not unaware that there is still a long road to El dorado in Osun State. But your efforts are acknowledged. Your sincerity of purpose is self-evident. Your trust and confidence in the people, that they know what they want and your willingness to help them attain those aspirations are highly appreciated. You have worked with us and tried to chart a more charitable path than that of your immediate predecessor. You have proved that you don't have to pretend to know everything to be a good leader. You are a living evidence that pretentious activism is not the way to lead.
You have given more credence to the fact that as a leader, you do not have to be obnoxious to achieve. You have proved so far that to be in the hearts of the people, you only need to walk with and work for the people. You have proved that to be a great leader, you don't have to be condescending, unduly arrogant and recalcitrant. As a concerned citizen of this great State and a bonafide Ìjèsà son, I appreciate these qualities in you.
My request to Your Excellency is very simple. I am making it because I know it is within your ability to deliver. Moreso, with the genre of leadership that you have offered so far, there is a lot of reasons for the Ìjèsà to feel optimistic and hopeful that you would consider this supplication I am making on their behalf.
Sir, I am aware that you know that I am not the first that would put forth this supplication. But if you would make it one of the last, if not the very last, the Ìjèsà from all parts of the World would be greatly honoured. Many of our fathers and leaders in Ìjèsà land have been on it for years. They have made representations to various administrations. But we are yet to have anyone listen to us. If you could, in your characteristic style, listen to us once again, we would greatly appreciate you further.
My intention is not to bore Your Excellency with the statistics that support the upgrading of the Osun State College of Education, Ilésà to a University status. Many have done researches to lend credence to the viability of this supplication. I am sure your Government is in possession of those. I am also sure that you have the evidence of its financial viability; and that this would not be a burden to the State of Osun and its great people. Its academic viability has been proven over a long period. All the appurtenances of a viable University are present and self-evident. Many are even ready to invest in its realities to give it the impetus to be one of the best.
I am also aware, that you are not oblivious of the efforts of the current Provost of the College, Prof. Kolawole Kazeem, to prove through his seminal skills of administration, all the points I raised above and erase any scintilla of doubt that Osun State College of Education, Ilésà, is ready to be a viable University. He is ready to steer the new University to take its place in the comity of highly esteemed academic institutions.
The only thing that is lacking is the POLITICAL WILL.
Your Excellency, this is where you come in: to provide the needed political will with the muzzle of your leadership. To succeed where others have failed. To write yourself into the History books of not just Ìjèsà land in particular, but of and in Osun State in general. And when this University begins to prove its worth, ardor and mettle, because I know it would, you name would be mentioned as the person who made it possible.
I am pleading with Your Excellency, to please make this decision. I plead that you make it NOW. Put together all the political mechanics needed to have this accomplished. Deploy the powers of Executive persuasion for this purpose. Make it not just a priority, but a premium one. That this would not put a financial burden on the State should be an added advantage, an added impetus to get this done.
You would make the people of Ìjèsà land happy when you do this. We would be grateful for it. We won't forget you for doing it. It would imbue your era as the Governor of Osun State with indelibility. It would be a footstep in the sands of time. It would be an enduring legacy. It would be an inextirpable action that would be associated with your time, your memory, your era.
Please, make this decision now. Do not delay.
Ìrètí pípé, a máa se okàn l'àárè.
Thanking you in advance for your anticipated action on this.
Sincerely,
Rèmí Oyèyemi
AF 16D,
Òkè-Ìyìn Street,
Ilésà. Osun State.
Nov. 18, 2020