Mourning The World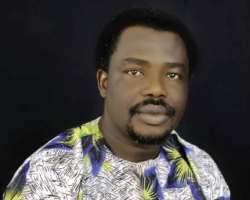 When I think of the year, I have reasons to be happy
and reasons to be healed. I'm on a journey to heal ancestral past.
Coronavirus, EndSARS can't be karma I'm solving.
I have seen things from my lifetime to another.
The year has been hard like stone but these problems
do not run in my family. My fathers never inhibited
this type of fear that has enveloped the world,
and there is hardly any potent medicine 
to heal the soul except poem, as my heart
travels in many continents in six minutes.
My body is no longer a quiet place, and my 
being seeks for peace in a troubled world.
Do not tell me to look for peace in religion
that has become mundane with materialistic gusto.
I am marking a candle to mourn the world, and
to remember the sacredness of things.
I see many in a lower world with the soul 
and power of animals, but I'm on a  journey
with my ancestral spirit, with my spirit guide. You can
only understand me when you interview the dead.
I know where the family secret is kept. On this secret,
I ask my ancestors their regrets and energy.
Let's heal the pattern, let's carve a healing process
in tandem with the spirit power animal.
On this portal shall I tell of my family
but not the secret of the family I experience on this journey.
    
ODIMEGWU ONWUMERE 
Nov. 12 2020.