Between Agenda and Governance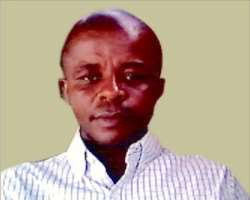 With the prevailing harsh economic situation in the country, a state of depression (or is it a recession) that has been designed by yet to be established architects, coupled with the EndSARS protest by the youth which locked the nation's socioeconomic activities for close to two weeks but enjoyed the support from wide spectrum of well meaning Nigerians of diverse background, profession, religion and tribe,is there any evident left untendered to convince uncritical minds that Nigeria as a nation is faced with political and socioeconomic challenges?
Again, recognizing the nation's present federal structure which stands in an inverted pyramid shape with more power concentrated at the top and the base not formidable enough making collapse inevitable if urgent and fundamental steps are not taken, is there any other reason(s) that could be adduced to counter the argument that the nation is long overdue for restructuring?
If all of these concerns are analyzed, they will essentially create an understanding that opportunities for building a nation of our dreams abounds. But can only come to fruition if leaders that laid the groundwork for these misdeeds may perhaps heed the warnings/suggestions proffered by well meaning Nigerians concerning what is bound to come, and what is to come if the present situation is not changed..
Separate from Nigerian youths that have for the moments lost all fear of punishment and yielded obedience to the power of social media as a vehicle for demanding good governance from their leaders, our country is currently littered with useful information and warning prophecies booming 'very loud and clear' across the nation's political wavelength without anyone listening.
As an illustration, Ignatius Ayau Kaigama, the Catholic Archbishop of the Metropolitan See of Abuja, recently among much other anxiety underlined the urgent need for dialogue noted that young people own the country and are the future and hope of this country. And so, shouldn't take the expression of their grievances lightly.Emphasizing that there must be a meeting point, he submitted that people must be talking, genuine talking and not just the type of talk that is political. There was also a similar concern that to solve the present problem in the country, the government must pledge to be more responsive to the citizens' yearnings. Many issues must simply be dealt with, like insecurity, unemployment, high cost of governance, sectionalism and unfair distribution of privileges and positions.
Frank talks but again, who will bail the cat? Particularly as President Buhari continuously speak of his determination to preserve the union, without showing adequate pragmatic steps to that effect. While on the other hands, the Lawmakers laced with the constitutional responsibility to amend the constitution are not only lacking in political will but argue that 'the Doctrine of necessity' will provide remedy for Nigeria's restructuring conundrum. This absurdity is recurrent.
From the above commentary, I think it is safe to say that our Founders would be genuinely concerned about these developments in Nigeria and they would feel that we are now facing a clear and present danger with the potential to threaten the future of our nationhood.
As adults, we should on our part be concerned that we have 'eaten a sour grape', and our children's teeth are set on edge'. We should sincerely ponder on how we have come to this point and possible way out. Arriving at the targeted result will again necessitate yet another question; what agenda did the present administration based its activities?
There are ingrained reasons that qualify the above question as important.
Away from the fact that as people, we always 'remember to forget but forget to remember', there are compelling reasons for concern that what the nation is witnessing in the hands of the All Progressive Congress (APC) led Federal Government, may no longer be the first half of a recurring cycle but rather, the beginning of something new and different.
In fact, it is not only about the betrayal of the trust of millions of Nigerians who defied all odds to vote out the PDP and vote the APC into power. Rather, the experience becomes more painful when one remembers the series of promises the party made during the build up to the 2015 general election in the country which prompted Nigerias to vote for it.
Sadly, close to seven years that the party assumed leadership at the centre, the nation's economy is presently showing inability to sustain any kind of meaningful growth that promotes the social welfare of the people, while corruption has become even more entrenched as scandal upon scandal has completely laid bare the anti-corruption stance of this administration and those who were initially deceived by the present government's alleged fight against corruption has come to the conclusion that nothing has changed.
As Nigerians continue to groan as a result of the present socio economic crisis in the country, there are urgent steps that need to be taken.
First, as noted by a foresighted commentator requires acceptance by all of us – government and people – that there is a need for a radical transformation in the security situation of Nigeria. It will not be a sprint but a long haul. We must begin by transforming the conversation that began with #EndSARS rather than side-stepping it. This is the only way that Nigeria's leaders and their fellow citizens can envision a common future
While this is ongoing, it would be highly rewarding in political and social-economic terms if our leaders learn to use their good offices to help the nation; deepen information dissemination, enrich democracy and promote peace and unity among Nigerians of different cultures, ethnicity, culture and religion; inculcate and reinforce positive political, cultural, social attitudes among the citizenries-as well as create a mood in which people become keen to acquire, skills and disciplines of developed nations.
I hold the opinion that the nation must do something particularly in this direction. It should be done not merely for political consideration but from the views of national development and sustenance of our democracy.

Jerome-Mario Utomi is the Programme Cordinator (Media and Public Policy), Social and Economic Justice Advocacy (SEJA), A Lagos-Based Non Governmental Organization.
Disclaimer:

"The views/contents expressed in this article are the sole responsibility of the author(s) and do not necessarily reflect those of The Nigerian Voice. The Nigerian Voice will not be responsible or liable for any inaccurate or incorrect statements contained in this article."