Hope At Last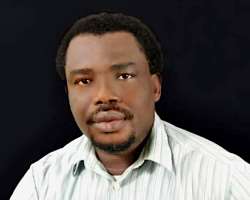 This year of CoronaVirus, EndSARS, Oyigbo killings
has not run smoothly. Potholes here and there,
but it has created a hero out of me, not holding me down.
See the blessings in disguise through suffering,
as happiness comes at the end of the tunnel,
where light must overcome shade.
I had felt like a failure sometimes, even when
others see me as their mentor, their hero;
this hardship is the most inspirational of all things.
Refine your mentality through difficult times,
there is always a benefit in the face of adversity,
only look beyond the surface and think outside the box.
Trials make me to perfect myself, even when
the world seems to be against me; I
take off like the airplane against the wind.
In the face of vicissitudes, enliven your inner strength,
endure a difficult life, not easy life, and
I will keep going even when in hell.
ODIMEGWU ONWUMERE
Nov. 4 2020.