MPs, Minister Applaud Veterinary Bill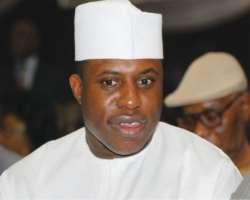 PHOTO: SPEAKER OF THE HOUSE OF REPRESENTATIVES HON. DIMEJO BANKOLE.

ABUJA, June 30, (THEWILL) – The Proposed bills for an Act to legalize the establishment of Universities veterinary teaching hospitals across the country and to regulate the agriculture profession today received a boost as both House Members and stakeholders lauded its deliberations at the lower chambers.
When enacted the proposed legislation would ensure the establishment of the veterinary teaching hospitals that would offer courses leading to the award of Doctor of veterinary medicine degree under the supervision Federal ministry of Agriculture.
At the public hearing on the two bills put together by the House of Representatives Committee on Agriculture, stakeholders were of the view that said the non-existence of a legal framework was a drawback for the practice of the various professions.
Sheik Ahmed Abdullah, Minister of Agriculture represented by the Permanent Secretary, Mrs. Fatima Bamidele noted that the continued absence of laws to legalize the establishment of veterinary teaching hospitals in the country had negatively affected the practice of the profession.
He advocated the inclusion of community-based representatives on the proposed board of the university veterinary teaching hospitals.
Professor Idris Abdulkadir, on his part said that the lack of legal framework affected the effective functioning of existing veterinary teaching hospitals, adding that with the efforts being made by the National Assembly to enact laws that would govern the hospitals, Nigerians would surely gain tremendously.
Dimeji Bankole who officially opened the event said the National Assembly was ready to enact legislations that would promote and redefine agriculture practice.