Where are we going?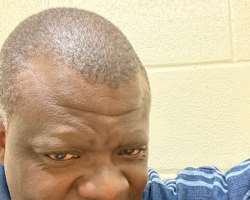 A country full of GOs, Evangelists, Pastors etc. with jets, private Universities etc.
None of them saw Coronavirus, on-going killings poverty, wasteful spending by politicians, day-today kidnappings, daily killings, these in their visions/dreams/prophecies!
A country where Public Schools are underfunded and private schools are heavily funded.
A country where Private schools are owned by businessmen and politicians.
A country where Church magicians perform miracles today and afflictions come back the next day. Receivers of miracles are not even known.
Miracles that cannot turn country around!
A country where the poor ones are neglected but only Pray! Pray and Pray on empty stomach, empty pocket and congregants are getting lean daily.
A country where Politicians are richer than the state governments.
A country where education, Teachers or Lecturers are totally neglected.
A country where able-bodied Youths/graduates are rendered useless and termed as Lazy ones.
A country where hospitals are underfunded.
A country with many boreholes instead of pipe-borne water.
A country full of Generators to generate electricity
A country where a governor rewarded a youth with =N=5million and a three-bedroom bungalow for being a winner of the recently-concluded Big Brother Nigeria Lockdown Season 5 (BBNaija) - a reality Television show whereas Teachers/workers are not paid their salaries for over one year.
A country where the Retirees suffer and abandoned like Rufus Giwa Polytechnic, Owo, Ondo State - where retirees are yet to receive their retirement benefits after 13 and 15 years retirement from the Institution. The Staff School put under lock and key leaving the Rufus Giwa Polytechnic staff financially strangulated and naked. Staff School Students thrown into the street and workers left naked in the labour market unable to fend for their families.
A country where Yahoo-yahoo is the order of the day for the young graduates to survive and take care of their needs.
A country where Politics, religion and corruption are recognized more than Education.
A country where entertainers, garage/motor park touts are highly rated and given leadership roles whereas Professionals and Professors are treated like garbage bags.
A country where mediocrity reigns and meritocracy killed with automatic guns.
A country where Police and soldiers who earn less than N100,000.00 per month are security guards for those who receive Millions per month.