Stephanie Okereke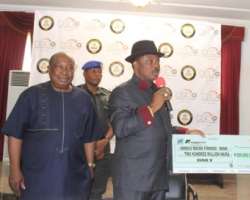 Stephanie Okereke is a Nigerian born superstar with an infectious personality. Spend five minutes with Stephanie and she will have you laughing and feeling like you are talking to a friend you have known forever. As the sixth child in a family of eight Stephanie has been entertaining her family from birth Now she is entertaining the world.
Ms Okereke sprung onto the Nollywood scene in 1997 with Compromise II" and then featured in "Waterloo" A year later she was accepted into the English and Literary Studies Program at the
University of Calabar. She decided to pursue school while she put acting on hold, A year later Nollywood came calling again and Stephanie could not resist she fed her desire to act with Teco Benson's Terror.
Stephanie has big dreams and she let the world in on her modeling talent with her second place finish in the 2002 The Most Beautiful Girl in Nigeria" beauty pageant Despite her hectic schedule, Stephanie graduated with her degree from Calabar and started to stake her claim in the movie world. Emotional Crack put Stephanie on the map and was nominated for eight awards. Stephanie was delighted to have her efforts blessed with two awards. (Best Actress — English and Reel Awards Best Actress of the Year 2003), Stephanie has also stared in quite a few films including Private Sin, Final Solution, Pretender and Adora (Shot in South Africa).
In April of 2004, Emotional Crack was premiered at the African Film Festival held in the United States. Stephanie also joined her Nollywood colleagues to speak out in a collective voice to help stop the piracy of Nigerian movies
Next, Stephanie made her first foray into Hollywood by auditioning for a role in the Good Shepard. Let's keep our fingers crossed for Stephanie and see what happens. In the meantime Stephanie has a role on Mnet's soap Snitch. We have just started to hear from this rising star who is also a talented singer and a model. Stephanie is always striving to improve her craft so needless to say the best from Stephanie is yet to come;