Petrol May Sell For N163 At The Pump As Pppra Jacks Up Ex-depot Price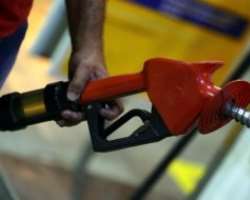 The pump price of premium motor Spirit (aka petrol) may jump to N163 as Petroleum Products Marketing Company jacked up the ex-depot price of product from N138.62 to N151.56 per litre.
The ex-depot price is the cost at which the product is sold to marketers.
The pump price of petrol before the latest increase was within N148-150.
The Rainbow independent analysis put expected pump price in the latest dispensation within the band of N160 – N163.
The PPMC, which is a subsidiary of the Nigerian National Petroleum Corporation (NNPC), announced the new price in a memo to industry stakeholders.
"Please be informed that a new product price adjustment has been effected on our payment platform. To this end the price of premium motor spirit (PMS) is now one hundred and fifty one naira, fifty six kobo (N151.56) per litre. This is effective 2nd September, 2020."
In June, the Petroleum Products Pricing Regulatory Agency (PPPRA) removed the cap on the pricing template for petrol.
The price of the product is now governed by market forces.