FG directs civil servants on grade levels 12, 13 to resume full duties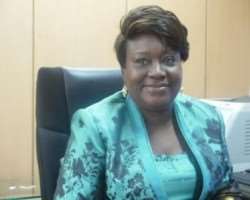 The Federal Government on Monday directed civil servants on Grade Levels 12 and 13 as well as those on essential duties to resume full duties.
The Head of the Civil Service of the Federation, Dr. Folashade Yemi-Esan, in a circular titled "Resumption of officers on Grade Levels 12 and !3 and those on essential duties", which was dated August 10, 2020, asked people on that cadre to resume full duties..
After the easing of the total lockdown for COVID-19 in later March, only workers on Grade Level 14 and above are resuming at their duty posts, and they only work three days in a week.
That was part of measures which the Federal Government put in place to mitigate the spread of the dreadful coronavirus in the country, which included spacing of market days, shutdown of airports and sporting facilities, among others.
The Head of Service in the circular added that all workers resuming for work will henceforth work from Monday to Friday and from 8 am to 4 pm.
She wrote, "Following Mr President's approval of the recommendation of the Presidential Task Force on COVID-19, officers on Grade Levels 12 and 13, and those on essential services are hereby directed to be in the office every working day (Monday to Friday) with effect from Monday, August 10, 2020.
"Also, the officers and those affected by earlier circulars on resumption of duty are now to resume by 8 am and close by 4 pm daily.
"Permanent Secretaries/Chief Executive Officers are to define the officers performing essential services in their MDAs."
Esan did not however give any indication as to when the rest of the civil servant s would resume work.