WHY I QUIT PPA – GOV. ORJI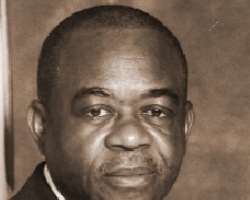 Goveror Theodore Orji
Goveror Theodore Orji of Abia State has resigned his membership of the Progressive Peoples Alliance (PPA) with the intention to join another political party which he will soon make public. In a Government special announcement signed by the Chief Press Secretary, Mr Kingsley Emeruwa, and read on Broadcasting Corporation Of Abia State (BCA), the governor in a formal notice entitled: 'Withdrawal of Membership', dated June 28, 2010, and addressed to his former Ward Chairman in Urban Ward 1, Umuahia North LGA, and copied to the National Chairman, Orji disclosed that his decision to quit PPA was irrevocable.
According to him, it is in response to the yearning of a vast majority of Abians over whom he superintends as governor, and who no longer consider their interest protected within the confines of the party.
He said that the governor had of late been inundated by calls and appeals from thousands of his supporters, urging him to quit the PPA that has been bedeviled with crisis.
This , Emeruwa said, would give him time to continue delivering the promises of his campaign as well as chart a peaceful political course for the people.
A source from the Government House said in the next few days that the governor will make public his new political party which he will stand to contest for his second term bid.
Our source said further that the Chief of Staff to the governor, Mascot Uzor Kalu, had written his letter of resignation to the governor, to intimate him about his intention to leave his government for personal reasons.
It was gathered that Mascot, who is the younger brother to the former governor Orji Uzor Kalu , had concluded plans to return to America from where he came to pick the job of the chief aide to the governor in 2007.
Addressing journalists in Umuahia, the Special Adviser to the governor on Electronic Media, Ugochukwu Emezue, said that the PPA national office erred when it asked the governor to pay all arrears of workers salaries and mend fences with the party's Board of Trustees (BOT) Chairman, Orji Uzor Kalu.
Emezue said: 'The PPA called the governor for a meeting in Abuja, but the governor told them that he was indisposed and will answer them when his health improves. But the governor in his wisdom wrote to them, answering all the issues they raised'.
He said that since they have taken their decision without taking the governor's written submission into consideration, 'the governor is now asking them to release his response to the National Working Committee of the party to the public without delay.'
The governor's aide noted that his boss had repaired most of the roads in Aba, contrary to what the PPA are saying, while security net work in the commercial city had also improved with compliments from the Federal Government.