LEPA SHANDY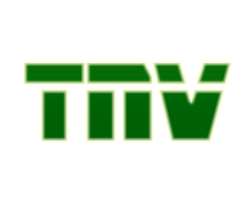 Not many people can tell the name Folashade Adenike Kassim from the ifa priest's incantations. It doesn't ring a bell.
And with a line like that, it is possible you could shout yourself hoarse without as much as getting the guy sitting next to you to spare a glance in your direction. But substitute that for 'Lepa Shandy' and the circumstance changes almost on impulse – the total opposite. That is the magic of the name which has overshadowed the original names of this sexy, delectable dish who was recently snapped up by some smart, lucky man.
Folashade Adenike Kassim is one of the new generation actresses. Her acting career started like a joke. She studied Data Processing at UNILAG, had a stint with Allied Bank and also tried her hands on buying-and-selling before she veered into the make-believe world of movie-making.
The exceptional role she played as 'Lepa Shandy' in a Yoruba flick of the same title shot her into limelight. Today, slim built and light complexioned 'Lepa Shandy' is happy that what started like a joke some years ago has paid off.
Now married, Shade takes us into her world, her new life and all.
The married 'bachelorete'
Four months after her marriage to her lover of 11 years, Prince Adepoju Mohammed Kassim, Lepa Shandy hints that there has been little or no difference. "I will say that there has not been any big difference. I'm still myself. The only difference is that one is now "Mrs. Something'. That is the big difference. In fact, I still do almost all the things I was doing as a single lady. It is my husband who would now remind me that I'm married. Atimes, I still see myself as that lady who should enjoy her freedom, do whatever she likes – the things that ladies do. But, there's a difference now."
Marriage lessons from Lepa
To her, marriage is indeed an institution. A very important lesson Shade has learnt is for a woman to be submissive. "The way you talk to your boyfriend is quite difference from the way you'll talk to your hubby. You have to give him all the respect. Yes, he's the same person still, but he's now head of the home. In fact, in marriage, the woman needs all the submission and patience. I'm not a gentle person, but I try to be now. And I now see that a married woman enjoys respect from people - people around you, your colleagues and even friends. In fact, these days, my new status atimes determines the kind of movie role I get. But all in all, it's nice. It has its ups and downs. It's not a bed of roses, but I'm enjoying myself".
Marriage and career
"Acting is my career. Before I got married, my husband and I struck an agreement that I would not quit acting. He is very comfortable with everything. He has always been encouraging me. So, I'll say that marriage has not, and cannot, affect my acting career."
New roles
A lot of movie makers are skeptical about Shade's disposition to acting after marriage. But she has declared that she's ready to go. "The honeymoon is over", she unequivocally stated. She is now ready to take any role thrown at her.
How she met her Hubby
"I met him in UNILAG some years ago. We became friends, then lovers. The relationship lasted for about eleven years before we got married. Although, at a time, we broke up and we later got back together again. It has been a wonderful union, I must say."
What acting taught me
She describes the lessons she has learnt from acting as very wonderful. "I have this sister-in-law, who particularly said she was happy that her brother was marrying an actress. She said this because she feels that I know a lot of things. She was of the opinion that I could make her brother learn a lot of things about life. In her views, most of the stories we make into films are things to learn from. So, I would say that acting has elevated me. Not only me, acting has made a lot of artistes to be a mirror for the society. It has also made most of us to be role models of sort to people.
Acting has raised my thinking, it has thought me to see life differently. Believe me, if you are an artiste, you'll know that life is not as difficult as people take it. It's unfortunate that some have died along the way. God knows best. But really, artistes are not supposed to die young, because we see a lot of things in life differently.
Before I joined the movie world, I was always bothered by a lot of things, but anytime I'm at a location or amongst my colleagues, things change. We laugh, throw 'yabbies' at each other, play and share experiences. Things that would have affected your life negatively, you play over it. If you watch a film or go to a location you'll find out that that particular problem that is disturbing you is being shot into a movie, you'll, there and then, see it differently. Recently I watched a few films and I discovered that a problem that one of my friends was battling with was exactly been played-out, I called my friend to intimate her.
That is what movie-making is all about. For this, it is essential for people to encourage and invest in the industry. Let government also invest more in entertainment industry so that it will generate more money to boost the economy".
There is high demand for films from Nigerians in Europe and America. Nigerians abroad, she said, make request for movies almost on a daily basis. "My friends would call and ask for latest works. They demand for as many as thirty copies of different films with popular faces." To her, this is a good development, but they are not been adequately encouraged.
Good work, bad work
Isn't this lack of encouragement a direct result of the wishy-washy movies that are been churned into the market every week? You ask Shade.
She seems to agree that there are bad works but insists the good ones are more than the bad.
"Averagely, we are growing. You are correct to say that some works are not worth it. It is true, especially those movies that are in parts. Most times, it is not worth the trouble. If all the stories are packaged in one film people will enjoy it better. Let me seize this opportunity to tell the scriptwriters and producers, although I'm also one of them, it is high time we stopped this idea. If people don't buy these films, in no time, we will be out of business. Once people buy and realized that it is no worth spending their money on, then they'll stop buying.
I wanted to be a banker
If Shade had not branched into acting, she would have remained a banker. When she was younger, she was always telling friends that she loved to work in the bank. "My feeling then was, I'll only be counting money. I thought it was the only thing that they do there... I actually worked in a bank (Allied Bank) when I left school. I was able to see all the departments and I realized it was not only counting of money they do in the banks".
Role model
If I begin to mention names, it will be countless. But let me say that God is my ultimate role model. But I'll say that I still look up to some people like Olu Jacobs and his wife. The then Chief Eleyinmi (Oba Funsho Adeolu). When Sola Sobowale came in, I fell in love with her in the film Jokolade. I'll say I don't have restrictions as far as role models are concerned. Even a young actress who is new on the scene can inspire me.
Sexual harassment by producers
Shade insists that much as many people would want to sweep the issue of some producers asking actresses for sex before casting them in their films under the carpet, it remains a burning issue. "This was and still a general phenomenon in the movie industry. A couple of times before now, producers have demanded for sex from me before I get a role. It has always been very rampant, but I'll say I was always able to get out of their demand clean. What I have at the back of my mind most times is that, if actually, God wants a particular role for me, I don't have to sleep with any producer to get such role. And I will as always able to get around such things."
Bayowa and I
"Although people have always said different kind of things about Bayowa and I, let me say that it was his work "Lepa Shandy" that gave me my break. I'm very happy about this and I'll forever remain grateful to him. He's like a big Uncle to me. He's a very hardworking man. He knows the job. But at the same time he needs to also be careful because of some of the things people say about him".
First Movie
Shade has stared in so many movies that she can't even count them off the cuff. But the memories of her first film remain evergreen.
"My first movie role was in 'Breaking Point, an English work. I actually started with English movies. I also did 'Back to Africa: then I was in the family circle, a T.V. soap. My first Yoruba movie was "Tomori.'
Switch from English to Yoruba
According to her, at the earlier stage, the tribalism in the English movie sector was very high. Unlike today when there is crossover from even Yoruba to English. "Then, we would do auditions, when the last line is released you won't find any Yoruba person. It was that bad. At a point, I felt I should move to the Yoruba sector. This was also made possible through some people, particularly Ayo Badmus. But I'll say things have really changed now."
Victimization
"There was a time that I got victimized and almost did not get movie roles because of my stand against producers, and scriptwriters not making scripts available to me. Most times, I insist on seeing the scripts, but they felt I was trying to be too professional and maybe I was trying to prove that I know better than others. But that is the most ideal thing we should be doing as professionals. For this reason, I think I like what the young producers are doing now. It is away to build a good industry and without this, things cannot work. Also we need the older people to also assist the young ones. Both have to come together, do the necessary things for the industry to grow".
Most Difficult work
To her it was the flick 'Lepa Shandy' "My role as Lepa Shandy was complete opposite of myself. It was a big challenge, but I thank God. The movie was titled after my slim figure and today, Lepa Shandy is like my real name."
Male admirers
Marriage has shot the door against most troublesome men. Before now, she stated it was tough. "Some men could walk up to me and sincerely commend my efforts in a particular movie. But a lot of others would be interested in seeing what I have under my skirt. But I thank God I was able to cope adequately well. I was very careful too, because if I allowed it, men would turn me into something else.
Life has been kind to me
Shade is deeply religious and her philosophy revolves around hard word and the fear and love of God. It has also paid off. For she says "life has been kind to me. Here I am a lot of people will still wonder that, ah, ah. Shade! While I was in school, I would hardly talk. I don't even know how the acting came up. I'm a very quiet. Shy. Easy-going person. But look at me today, why won't I say life has been kind to me? I give glory to God and I still hope for more.
My 411
"I'm from Oshogbo, Osun state. I attended Ire-Akari Primary School and High School, the University of Lagos, did Data Processing. I've been in Lagos all my life - born and bred. I grew up in a soldier's home. You know how it used to be those days. My parents were strick and disciplined. And that has helped me a great deal. I'm second in the family. My mother's a businessman. When I joined the industry, I did some crash programmes on make-up and costuming through workshops here and there at University of Ibadan. I'm married." She had to restate that last fact over and over again, so that the men can continue to stay away.