Ambazonia: As The United Nations Call For a ceasefire......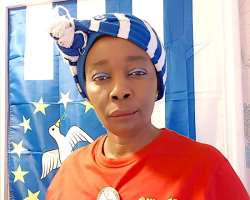 As the genocide in Ambazonia territory of Southern Cameroun receives world attention, the United Nations Secretary General has called for immediate ceasefire between the government of La Republique du Cameroun (LRC) and the Interim Government of Ambazonia.
The call by the UN for a ceasefire is a confidence-building measure to create a viable environment for a successful and sustainable dialogue/peace negotiations proposed by H.E Sisiku AyukTabe and his Ambazonia team. In the light of the proposed ceasefire, the following should be considered as part of the conditions to successfully impliment a ceasefire.
1) The military should be ordered back to the barracks. This action will make it possible for our people who have been traumatised for years to be psychologically liberated and go about their businesses without fear of sudden aggression.
2) There must be consideration of unconditional release of all detainees and imprisoned as a result of this crisis as well as declaration of general amnesty to them.
3) The ceasefire process must factor a general amnesty to Ambazonians in the diaspora to visit home without embarrassment by La Republique du Cameroun (LRC) authorities.
4) The government should accept to participate in a genuine, open and inclusive dialogue without preconditions. They must provide timetable and venue in the presence of an independent and impartial mediators acceptable to both parties.