FG goes ahead on agric biotech despite anti-GMOs campaign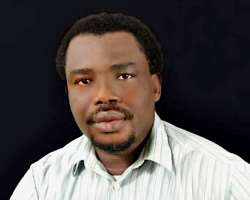 Over the years, controversies have surrounded the acceptance of GMOs products in the country, with some experts rebuking its recognition and practice in Nigeria. While these experts are against GMOs, the Federal Government goes ahead to give approval for the practice of GMOs on two crops in the country, ODIMEGWU ONWUMERE writes. This article examines that with the approval, the GMOs that were once debased are gradually having their way in the country, with their proponents giving hope that such foodstuffs are like other normal ones without any injurious or poisonous mechanism
"I can't see any need why Nigeria should practice GMOs; because we are not ready and do not need them," said an environmentalist and Director of Health of Mother Earth Foundation, Nnimmo Bassey.
GMOs, this aspect of biotechnology practices that is used to project the genes of plants and animals to produce surplus food for consumption, has been greeted with some sorts of controversies.
When our reporter was in the field for this investigation, it was gathered that there were persons like Bassey and groups acting as anti-GMOs, despite efforts by the authorities concerned in making sure that GMOs come to stay.
Bassey told our reporter that there was no need for the GMOs in the country, because Nigeria does not need them.
His position and his ilk have shown that not many Nigerians are thrilled about the projections of Genetically Modified Organisms, otherwise called GMOs, even as specialists have said it is a reliable measure to guarantee food security in Nigeria.
"There is no way GMOs can address food availability in Nigeria. I'm yet to believe that because GMOs are made in the labourtory hence they yield surplus. I can't see any facts backing this claim," Bassey said.
He emphasized that in the USA., for instance, investigations have shown that genetically modified maize does not acquiesce higher than its conservative corresponding item in Europe.
"Crop yield and food availability are affected by many factors, hence GMOs are far from being the answer," Bassey said.
While Bassey disagreed that GMOs yield more, Casmir Ifeanyi of the Department of Veterinary Microbiology, Faculty of Veterinary Microbiology at the University of Abuja, was against the adverse effect of GMOs on nature.
According to him, "We should not forget that we are tampering with nature when we talk and practice genetic engineering and this has its adverse effects as unnatural organism," Ifeanyi said.
But while these experts were not buying the GMOs formula, the Federal Government (FG) showed some progress in agricultural biotechnology recently, by giving a nod to the approval of two GMOs crops in the areas of pest-resistant Bt cotton and cowpea.
These crops were believed to be very important to leverage the economy of the country, especially in the area of textile industry that has been moribund; and provide staple food crops to the teaming poor Nigerians.
It was gathered that over 2,500 farmers were particularly trained in growing Bt cotton in 2019, alone, with expectation the number would grow above 6,000 in 2020 and correspondingly, to 7,500 to 10,000, by 2021.
Diffusing the anti-GMOs conjectures, the DG, National Biosafety Management Agency (NBMA), Rufus Ebegba had said that there were GMO foods sold in ultra-modern stalls in Nigeria and they are not harmful. He hyped that GMOs products were not presently different from non-GMOs.
Meanwhile, Dr. Rose Gidado, Country Director OFAB Nigerian Chapter, would say that GMO crops had hit the market for over 25 years, with its raw materials, advanced biotechnology tools, having great impact on how farmers once farmed.
In her un-relenting GMOs campaigns in Nigeria, Gidado in one of her public presentations in schools, said the objective was enlighten school children to the many scientific methodologies through which food security can be assured.
While countering the anti-GMOs campaigns by the pundits, Gidado had said GMOs and their non-GMO crops have the same nutritional values, but with exemption where the dietary substance of the GMO crops might have been calculatedly customized.
She gave instances on this, saying "like high oleic soybeans, or bio-fortified crops, such as Golden Rice."
Odimegwu Onwumere writes from Rivers state via: [email protected]
Disclaimer:

"The views/contents expressed in this article are the sole responsibility of the author(s) and do not necessarily reflect those of The Nigerian Voice. The Nigerian Voice will not be responsible or liable for any inaccurate or incorrect statements contained in this article."