let The Truth Be Told, Though The Heavens May Fall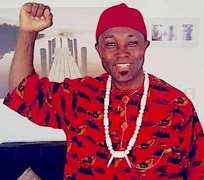 One of my friends, a Nigerian from Edo State has been on kidney dialysis in UK since I met him. He is just a normal person like any other British citizen working diligently to survive yet the government is funding his treatment.
In Nigeria only the very rich can fund such treatment. Most of them were flown abroad. How many ordinary Nigerians can afford this? Practically few or none.
This guy goes to hospital every week for the dialysis and returns to work as normal person. He only confided in me his condition when he wasn't able to keep an appointment with me as he needed to urgently see a doctor.
Even himself testified to me that he would have long been buried by now if he hadn't left Nigeria the time he did. Think about the number of people that died for sicknesses that ordinarily ought to have been treated elsewhere but died in Nigeria.
I know some people whose businesses folded up just because they were very unfortunate to have someone in their families with debilitating illness that demanded huge financial outlay to cure. People are abandoned to die just because they can't afford to pay for medical or hospital bills. No one cares! A young lady from my village died recently during childbirth. She already had 3 young kids but was living way below the poverty line. She earned #8,000N (eight thousand Nigerian Naira)( equivalent of £15 fifteen pounds) monthly as a trained Nurse. This was supposed to be her 4th child and she needed a cesarean section (C-section). She was asked to deposit #20, 000N (twenty thousand Nigerian Naira)(equivalent to £38 Thirty Eight pounds sterling only ) which she couldn't afford. By the time her relatives had rallied round to raise tge deposit and she was operated upon, she died on the operating table. Her son was saved, but SHE DIED, For a paltry £38 that any of the buffoons in our legislative houses uses to wipe their asses? What a travesty!
It's not because Nigeria can't afford this equipment for her citizens but because the leadership and the followers don't believe that lives matter. That's why they connive to loot the patrimony of whole nation to spend on their luxuries. There is a connection or call it correlation between the followers and the leadership. You get bad leaders from bad followers. But that is not my discussion today.
As a Nigerian, you generate your own electricity, own your private water corporation, provide for your education, fund your health and your own security and save for your retirement. You gain nothing for working for government because even your pension will likely not be paid once you disengage from service.
There is practically nothing the government does for her citizens except to steal, terrorise and dehumanise them. That's why I always advice every Nigerian to do daily detoxification of the heart and spirit because many are already mad as a result of the negative society but are not even aware. We battle them everyday on Facebook, and other social media platforms.
As a Nigerian if one escapes armed robbers and run to police for protection, the police will likely rob the person. I have been to police station to report crimes and they demanded money from me before proceeding with investigation. I left in frustration.
A man I knew that returned from the US to lecture in one of the Nigerian universities was threatened by cultist to upgrade their marks to enable them graduate or they will attack his family. I adviced this brother accordingly. Don't be a hero here. You are alone. Police will not protect you neither would the government come to your rescue. Even your family and your village people will blame you for standing for what is right. He has since returned to the US.
I once tried to protect some drivers from police extortion by confronting the police but the passengers turned on me. They forced the driver to hand over the bribe money to the policemen and the policemen looked at me with wry smile on their faces and walked to their next victim. My fellow passengers lectured and berated me for daring to challenge what they called "a way of life" in Nigeria! Really?
If you dare come out to protest injustice, depending on which city you are the government will likely send the military or police to gun you down and the citizens will blame you for being foolish. You are reminded that "This is a jungle" and only the fittest and bravest is expected to survive.
Everything is against you as a Nigerian. You are hated in your country and treated with suspicion by the global community because of the resentful green passport we move around with. As a Nigerian holding the green passport at an immigration entry point in Europe and America, you are 99% more likely to be stopped and scrutinised more heavily than the next person in the same queue from another country. No country wants you abroad.
We have lost more than 20000 human beings in Nigeria since 2015 from a combination of Boko Haram and Fulani herdsmen terrorists alone. Don't get me wrong, these insecurity didn't just start with this government. They were there during Obasanjo's time. Yar'adua also witnessed it and Jonathan battled a good chunk of it.. But it has gotten worse under the present regime. I know, I know that in this and most platforms we are supposed not to discuss politics or religious issues that are sensitive right? Surely, I agree. But am glad we can at least discuss the truth and have a decent conversation about it mbok? Our bushes are filled with rotten carcass of deteriorating flesh hacked down by terrorists and bandits. Our roads are strewn with potholes and craters which have turned them into death traps. Our elderly ones in the North, South, East and West and across the country are scared of venturing into their farms for fear of terrorists and bandits. Even those in their own homes are not safe from armed robbers and kidnappers. One Igbo man called Evans kidnapped and terrorised the South for years before being arrested. Till date, I don't even know if he has faced any sort of justice?
Yet some people are sitting somewhere in Nigeria hating me for simply saying that I have had enough? The Oduduwas wants out of this contraption. The Arewas are demanding for the same. Even the middle Beltans and Niger Deltans wants restructuring or Liberation. Yet I'm hated and called names for demanding for the same!
They hate me for telling them the truth.
They hate me for demanding for referendum for our people to determine if we still want to remain part of this darkness.
They hate me for telling them that the only solution I have seen so far from this gigantic tragedy is a new society where we need to start to rebuild from the foundation for human beings, not animals to thrive. Of course we can all live under one roof and one nation but its got to be one that is fair to all? It's got to be one where the lives of its entire citizens matters and not just the lives of a few elites? It's got to be one where the government guarantees basic amenities like water, electricity and good roads and security of lives and properties of its citizens?
Surely, it cannot be wrong to demand that our government and representatives function better?
A country that can not provide water for her citizens in 60 years what else can she do? If she can't provide that which is freely given, of what benefit is she to her citizens?
You can at least understand that the situation is hopeless when you realise that all the Governors and leaders that conspired to loot your future are currently sitting at NASS making laws for you. Those that ought to be in prison are the ones sitting somewhere collecting millions of Naira monthly, doing nothing but pretending to determine your future. I mean, in which sane climates would someone like Rochas Okorocha from my state or Theodore Orji from Abia state not be languishing in prison and being forced to return all that they looted whilst Governors of their various states? Instead, they are enjoying legislative immunity and stealing and looting even more by hiding as senators in the National Assembly of Nigeria!
In case you don't understand where I am going, I am struggling to let you know that you are lost with present day Nigeria. There is no future for us inside Nigeria except we think outside the box. Stop deceiving yourselves and have that open conversation, backed up by affirmative action, no matter how difficult and uncomfortable that may be!
Can someone tell me one benefit, I mean just one benefit of being Nigerian?
Why do blackmen resist progress?
Why are we allergic to truth?
Why do we prefer darkness to light?
It wasn't this bad when I was growing up. I just don't know when or how we got this far, nor when and how it can become better again!
DO YOU?
Culled from Marvelous Nnatu's Facebook page and modified by me.
Hon Endy Ezenwata.
Disclaimer:

"The views/contents expressed in this article are the sole responsibility of

Hon Endy Ezenwata

and do not necessarily reflect those of The Nigerian Voice. The Nigerian Voice will not be responsible or liable for any inaccurate or incorrect statements contained in this article."