This Is Why Hon. Zaake Is Always Tortured By The State!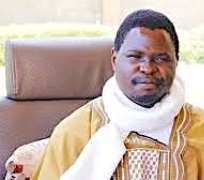 Now, I understand why the state is, seriously, keeping an eye on Hon.Zaake Francis, especially if the Muhoozi project exists, as some people keep saying. His life presents some fascinating patterns of interlocking experiences, which explain why security people always torture him whenever he is arrested.
Yes, he grew up in a privileged family based in Mityana, I mean, stinking rich family- rich with money and wealth but no power. So, it seems he set himself up to change that, and as such, he started strategizing his way into politics as early as his O' levels. He had laid groundwork to stand for MP three years in advance, and he used his A level certificate for submission as educational qualifications, since he had not got a degree yet.
When you analyse his life before that, you see a determined, focused and committed guy, throughout his childhood. He used to help with the family business while in primary school. He started his own business while in P.7. By the time he was in senior 2, he already owned his own shop, and an account worth over shs. 100m.
Hon.Zaake has rubbished the rumours that he had an affair with Hon.Aidah Nantaba, though nobody would blame him for digging there. That is the life in Uganda now- everyone digs!
What seems clear is that he knows where he is coming from, where he is going and what to do in case of any obstacles. He decided to join Ndejje university,and later stood for the guild presidency, because it was easy for him to study while, at the same time, running his businesses.
As tantalizing as these bits of research are, they barely begin to address the mysteries of Zaake and joining People Power(PP). He was remarkably close to FDC throughout his campaigns for MP, and his long-term ambitions are better served in FDC than in PP. Despite his family coming from DP, the party fronted a candidate against him in the 2016 elections in Mityana Municipality.For the record, Zaake is an independent MP,without attachment to any political party.
Politics is communication. Once the rules are set and you are now a public figure, people cling to every word coming out of your mouth. Unfortunately, I don't think Zaake is a good communicator particularly in English, but I, believe, he will get better, and he is getting better. For instance, my eldest brother studied from a rural school where teachers mostly taught us in Luganda, but he is,as far as im concerned, among the best communicators in both Luganda and English Uganda has got. He is so intelligent and Uganda has underutilised him, i think. Africans usually underutilise intelligent people,and sometimes, don't protect them. Similarly, I think Zaake will improve the more he stays in parliament.
All in all, the popularity of Zaake rests upon the common and mutual misunderstanding that exists between those with power and those without power. They are basically telling him,' We will beat you up as long as we can, and you will do nothing about it. Give up on your ambitions and be normal''. It's more like the relationship between Kiiza Besigye and the state!