OBIWON QUITS BANKING FOR MUSIC CAREER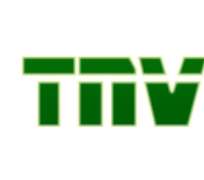 Combining a rather promising career in music and a breakneck banking responsibility for the best part of there years has been anything but daunting, but the artiste fondly referred to as The Black Prince has come off undaunted and was able to bravely strike an amazing and uncanny balance between the balanced sheet and earning a space in the fiery entertainment scene. Obiwon is expected to concentrate on his musical career having released his debut 'Overture' which comprises of hit tracks like 'Get 'Em Off Me', 'Streets Of Lagos', 'Get 'Em Up' and the groundbreaking and compelling ballad, 'Onyinye'.
Obiwon, a member of the award winning collective, Da Thorobreds has confirmed speculations by quitting his bank job so as to give undivided attention to his music career which has witness a meteoric rise in recent times.
The new Overture Video collection will be marketed and distributed by Obaino Music, and will hit streets nationwide very soon. Interestingly, the young artiste had a serious battle of choosing either his job or musical career which he is passionate about.
By Taiwo Obatusin