Governance Of Bravery And Objectivity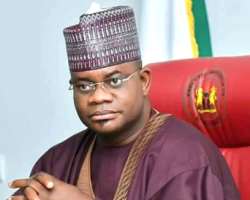 Governance becomes objective and transparent when sound ethical decisions are taken both in good and difficult times for the benefit of the governed.
Every true leader must imbibe sincerity of purpose, honesty in approach and dexterity in action at all times. These were recently demostrated by Kogi State Governor, Alhaji Yahaya Adoza Bello during the official visit of the NCDC Team to Kogi State to ascertain the COVID-19 status of the State.
An environment that will reshape our unity, welfares and sociocultural beliefs has once again, been consciously and strategically provided by the Governor. This is inline with the principles of *Social Contract*.
Special appreciation goes to Kogi State Governor and his supportive Deputy, Chief Edward Onoja for placing the interest of the State above all other things.
The good people of Kogi State are indeed, grateful!
(Moses Urah Celestine, ACA, is an Economic Analyst and Financial and Tax Consultant from Ankpa LGA, Kogi State).