How Pro-Chancellor Khan Has Become An Impact Ambassador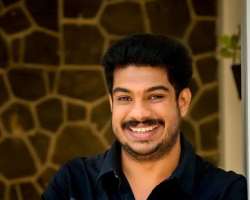 MS Faizal Khan is an Indian author and Pro Chancellor. This young author, entrepreneur and social activists was born in India. Khan has been actively engaging himself as a part of his community and country for more than 15 years.
As a social activist and industrialist, Faizal Khan became known through his outreach and community programs including his numerous revolutionary industrialization ideas which set forth Asia's first Green Cardiac Catheterization lab ,which was assessed as an epic project by United Nations, in appreciation to that he was invited as an Official Speaker in UN General Assembly 2015. Aside from being an Industrialist, he often hold talks and meet/greets. MS Khan strives to inspire individuals not to box themselves in one avenue but to be adventurous in all their pursuits/endeavors in life.
Khan believes that the domestic industry can address the current market demand if the government is ready to extend the needful support. Khan also believes that remote-first working could be a paradigm shift similar to the industrialization age because it's the first time in human history that people can get great jobs regardless of where they live. After 5 years of continuous effort, he is to launch a revolutionary project "Green Industrial Revolution" ( GIR) with concept of protecting nature through sustainable development methodologies and making the population self sufficient for unavoidable resources of daily living. As he strives through Gandhian philosophy he always stresses on the need for entrepreneurs to build in the concept of "Made in India"
Historically, industrial growth has had a large impact on the economy, that is why Khan has dedicated his time to being part of his community. Khan is known to be a thought leader in the area of industrialization.