Nigerias Database Issues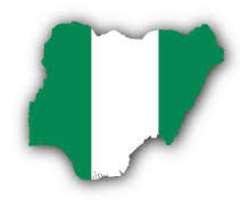 In order to have a decentralised database, you need to have security. In order to have security, you need to have incentives.
Vitalik Buterin
During the colonial era, various estimates were made about the Nigerian Population status. It was not untill 1952-1953 that an attempt was made to sort, classify and present a Nationally accepted figure. This attempt yielded a total population figure of 31.6 million, within the current boundary of the country.
Although, this account had various alleged deficiencies like, apprehension that this census was too tax related, political tension in the Eastern region at the time was considered a minus, logistical difficulties in reaching certain parts of the country. Subsequent efforts were made in 1962, but this was not successful due to various controversies like over counting. In 1963 attempt totalled at 55.6 million, by 1991 the Nigerian Population Commission started arrangement for a census but results were announced in March 1992. In 2006 another census conducted announced 140 million. And till date various bodies have been proposing different figures as to the actual number of people living in the country. The state of NIGERIA'S lack of accurate date is alarming, in a technologically driven world like ours, data collection has been made way more easier. Plans for recent census have been stalled because of funding problems, alleged malpractice and undue influence.
International bodies have been left to spoon feed us with data. It seems to be an African problem has many statistical agencies in Africa are underfunded, marred by the cumbersomness and cost of data acquisition, deflected political will, and lack of transparency. Some, are of the opinion that data will uncover a lot of hidden truths, like increase or decrease in sharing formula, since revenue allocation has a lot to do with data in Nigeria, and may not be in the best interest of selfish politicians who seem to form the majority in the Nigerian state.
DUPLICITY OF INFORMATION
Nigeria is faced with a lot of interagency friction, most government agencies rendering the same services do not synergize to compile data in its truest forms. People keep registering the same information in different places, while there's no coalition of this efforts. With the persistent security and economic problems facing the Country, there have never been a better time to present credible data. I propose a Central National residency database, should be created to to solving identity challenge, with a perfectly define border line, corruption index, poverty and leadership records. Population experts should be consulted on how best to solve our complex and dynamic database issues.
An integration of the already existing data, like Birth Certificate, Certificate of Origin, FSLC, WAEC, NECO, Network service providers, Various professional bodies, Various Unions, Pension commission, INEC, Banks etc. If this bodies gather to collate, sort and sieve data, coordinate by a National Statistical Agency, we will for once be presented by a new accepted data, without sentiments or political undertones.
Ubong Usoro writes for www.thenigerianvoice.com
He lives in Uyo.
[email protected]
Disclaimer:

"The views/contents expressed in this article are the sole responsibility of the author(s) and do not necessarily reflect those of The Nigerian Voice. The Nigerian Voice will not be responsible or liable for any inaccurate or incorrect statements contained in this article."