Uganda's Constitution Is Dead," Annet Nyakecho, Member Of Parliament Who Was Abused, Says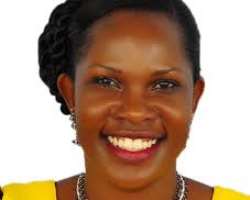 Even as the International Monetary Fund has just announced a $491.5 million loan program to deal with the coronavirus Covid-19 pandemic, Ugandans have been more focused on the details of recent torture cases involving high profile politicians by military dictator Gen. Yoweri Museveni's security agencies.
This week the country's Speaker of Parliament Rebecca Kadaga in what has been seen as a direct slap at Gen. Museveni, condemned the torture of opposition leader Francis Zaake, and called for an immediate report from the country's minister of Internal Affairs Gen. Jeje Odongo. Zaake is an ally of fellow MP Robert Kyagulanyi, a.k.a. Bobi Wine. Both are prominent leaders of the People Power youth movement and past torture victims. Many observers now believe People Power will help the opposition sweep into power in the 2021 vote after 34 years of Gen. Museveni's rule.
As a result, Gen. Museveni has been targeting its members for brutal repression, including the arrest of Zaake on April 19 and his subsequent torture by security agents. Zaake was tortured because he distributed free food to his starving constituents suffering from the lockdown. Uganda, unlike industrialized countries, has no social safety net to help citizens confined at home.
The U.S., the E.U., and Human Rights Watch have all called for an investigation into Zaake's torture. Now another member of Parliament, who was elected into the house as a member of Gen. Museveni's National Resistance Movement (NRM) party ticket, Annet Nyakecho, has described her own abuse by security agents. Her apparent crime was to align herself with Gen. Henry Tumukunde, a former Museveni security minister, who recently announced that he would run for president next year. Tumukunde was promptly arrested.
Here's the harrowing statement by Nyakecho on the floors of Uganda's Parliament, describing her ordeal:
"Thank you Right Honorable Speaker. I rise here to give information and to first of all thank you for the concern you always have whenever Members of Parliament and the general public are arrested. Particularly I had not taken to this microphone to talk about my predicament.
I want to begin by thanking you for sending a delegation of members who came led by the Hon. Elijah Okupa to visit me when I was in prison. Madam Speaker, I was also arrested recently and I was made to stay in jail for seven days without being produced to court. I didn't have a file. I wasn't arrested alone, I was arrested together with my husband, I was arrested together with my two brothers, one is my driver, the other is my PA (Personal Assistant). They had just come to pick me plus several other innocent Ugandans. And Madam speaker, the treatment that I got while I was behind bars was not good, Madam speaker. There is a lot of abuse of human rights. There are many people who are in jail and they are there and nobody is bothered when they will ever come out of jail. My brother, my follower called John was taken to CMI (Chieftaincy of Military Intelligence). My brother is an innocent civilian, he is simply a brother to Nyakecho but he was arrested and taken to CMI and tortured for three days.
Madam Speaker, the situation and issues that are happening in this country apparently, when you rise up and say you are not in very good books with this government, you become a criminal. As I speak, our freedom in this country is limited. As I speaker Honorable Zaake is critically ill. He can lose his life. Many other Members of Parliament, Honorable Kabaziguruka, I remember, was tortured. Other Members of Parliament. Tomorrow it's you, it's anybody.
As I speak…there is a presidential candidate (Gen. Tumukunde), just because he declared his interests, just because he declared his interests to become and to vie for Presidency in this country, he is in jail for more than two months now and no one is talking about it. Nobody wants to grant him bail. Nobody wants him out. Is it a crime to be a Ugandan? Is this country ours, madam Speaker? Are we foreigners? Why are we being stepped on?
(https://www.blackstarnews.com/global-politics/middle-east/%E2%80%9Cuganda%E2%80%99s-constitution-is-dead%E2%80%9D-annet-nyakecho-member-of)