JONATHAN'S VISIT, A GOOD OMEN – DELTA GOV'S AIDE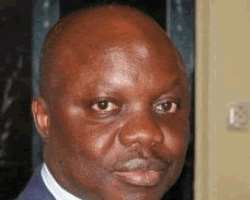 Gov. Uduaghan
An aide to the Delta State Governor, Dr Emmanuel Uduaghan, has described last weekend's visit of President Goodluck Jonathan to the state as a blessing, saying it afforded another opportunity to showcase the concrete achievement of the administration.
Speaking to journalists in Lagos at the weekend, the Special Assistant to the Governor on Special Duties, Mary Oyibocha-Agbajoh, said the visit further cemented the good relationship between 'two intellectuals, seasoned administrators, avowed democrats and true stewards of the people.'
According to her, apart from the governor, the people of the state were also upbeat over the visit. 'When it was made known that it was the turn of Delta State to host Mr President, indigenes of the state were excited. Governor Uduaghan too was happy given that he shared similar dreams and aspiration with the President. Both of them share same characteristics of humility, self-effacement and a rock-hard commitment to the welfare of the people.
'This commitment has been translated into providing infrastructure and other social amenities that have endeared the governor to people of the state. For instance, the President acknowledged that one of the projects he commissioned is a first-rate medical facility not only for the treatment of illnesses but also for diagnosis and prognosis spanning biological, psychological, social and spiritual health. What this means is that both of them believe in the adage that only a healthy people can form a healthy nation,' she said.
The legal practitioner and professional mediator added that the governor will continue to work for and promote genuine peace in the state and in the Niger Delta as the foundation for the overall development of the state.
'The governor is particularly happy about the assurance given by the President to support the peace initiatives of the state government because of the belief that peace is the pre-requisite for development and progress.
'Governor Uduaghan is also vigorously pursuing one of the demands presented to the President, which is to ensure severe sanctions are meted out to those who spill oil and destroy the ecosystem and thus the livelihood, health and future of the people of the state and the Niger Delta region,' she said.