Today's Christian Devotion 06 - 05 - 2020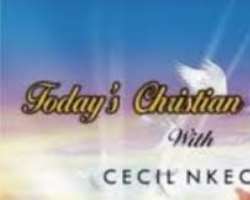 Brethren, I pray that every dead virtue in your life today will gain fresh breath of life, in the mighty name of Jesus amen. You will overcome all barricades of frustration. Before one door closes, God will open better ones for you. Before need arises for you, there will be divine provision.
You will not suffer financially or health wise despite COVID-19. God will restore every financial delay caused by this pandemic and your breakthrough is guaranteed, in the mighty name of Jesus, amen.
Anyone who plans to victimize you will become chaff before the wind and he or she will be blown away. Irrespective of the challenges all over the world today, you will end this year and beyond in praise, in Jesus mighty name, amen. Remember that Jesus is coming back again. Remain Rapturable!
Good morning and enjoy your day.