Bnyl Backs Cross River Decision To Quarantine Ncdc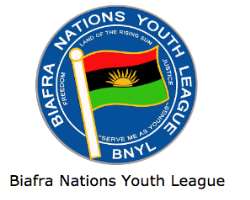 Biafra Nations Youth League- BNYL has come out in support of the decision of the Cross River state government to quarantine NCDC officers visiting state for 14 days.
National Deputy Leader of BNYL and Director of Operations, Biafra Broadcasting Service, BBS Media, Ebuta Takon Akor recalled how the NCDC team visited Imo State and they started recording cases of Covid19.
Akor who is a native of Ejagham in Cross River State boasted that the NCDC and Presidency are targeting Cross River State "in order to boost the Covid19 business among them".
He said the state remained free from Coronavirus lauding the Governor for providing free face mask for the people of the state.
BNYL also condemned the total lockdown of Port Harcourt and Obio/Akpor by Governor Nyesom Wike adding that that would increase sufferings of not just people in Port Harcourt but in the entire State. They call on Wike to reverse his order in the interest of the people as the state still records cases of Covid19 despite initial lockdown