Labour Day: Federal Government Should Focus On Industrialisation Towards More Jobs For The Youths - Youth Body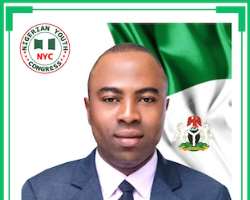 The Nigerian Youth Congress have urged the Federal Government of Nigeria to focus her attention on massive industrialisation of the economy for the purpose of creating more jobs for the teeming youths in the country.
The President of the Nigerian Youth Congress, Blessing Akinlosotu, made the call in Abuja in a press release he personally signed and released to the media.
He said the effect of the Novel CoronaVirus Pandemic (COVID 19) will soon start surfacing because of the believe that many organisations will sack their employees due to the challenges that has affected the world economy in general.
Akinlosotu believes that only massive industrialisation of the economy will save the country from the looming economic recession that will soon begin as a result of the impact of the deadly pandemic that has rampaged the entire globe.
He also challenged the Federal Government to redirect her focus on Agriculture to save the country from food crisis after the pandemic.
He used the opportunity to appreciate the Labour Union, Workers and the team of Health practitioners that have been working very hard to combat the deadly disease.
He advised the Federal Government to try and make sure that she looks into the issue of job loss during and after the pandemic, in a bid to save the nation from any emerging unemployment crisis.
He further admonished the citizens to still take all the precaution measures listed by the health workers and the Federal Ministry of Health seriously until the pandemic is over.
"We should make sure that all the necessary efforts should continue until this deadly disease is over in our land."