Suspected Case Of Covid-19 Patient Escapes From Isolation Center In Delta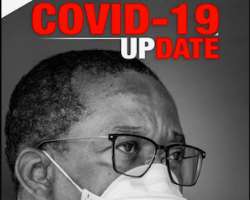 Careless health workers in Isolation Center in Ughelli, the administrative headquarter of Ughelli north local government area of Delta State, allegedly allowed a suspected case of Coronavirus to abscond.
It was gathered that the patient, a male, has not been documented before he escaped from the Ughelli Central hospital.
Sources from the infectious department of the hospital (names withheld), who spoke to The Nigerian Voice on condition of anonymity said the patient whose identity could not be ascertained came to the isolation centre two days ago.
The escape of the patient has placed residents of Ughelli in great danger of infection.
There was pandemonium in the town about a week ago, when a purported case of Covid-19 suspect was rumoured on the social media.
Although, the medical director debunked the allegation, the sources maintained that a suspected patient actually absconded.
It would be recalled that two days ago, the state governor, Dr. Ifeanyi Okowa, announced the discovering of a fourth case in the state.
Meanwhile, the governor had called on Deltans to show understanding over the extension of the lockdown by another two weeks to enable the team trace and track the remaining 24 persons who had contacts with Covid-19 patients.
It was learnt that the health staff at the Ughelli Isolation Center are making frantic efforts to track the absconding Covid-19 patient.
There is a Central Committee on Managing and Containing Coronavirus Pandemic which staff of the hospital couldn't reach before the patient escaped.