WHO Organizes Two Day Media Training Workshop For Journalists Reporting On COVID-19 Pandemic in Health Emergencies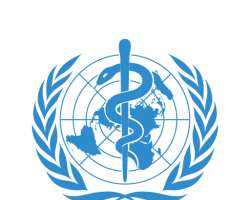 World Health Organization (WHO) in collaboration with Action Against Hunger (AAH) has organized a two day training workshop for Journalists on safety Reporting of COVID-19 pandemuc unhealthy emergencies in Borno state .
The workshop was the first of it's kind to be organized by any Organization as part of it's corporate social responsibility for the Nigeria Union of Journalists (NUJ) in th state where over 1000 participants drawn from all the chaepls of the state council of the NUJ inludung the social.media reporters participated.
The workshop which was organized in two phases kick started on Thursday, 16th April 2020 and ended on Friday, 17th April 2020 with resource persons from the academia, WHO and Borno State PHCDA among others.
It was organized in two sections where the first section covered presentaation of seminar papers on COVID-19 infection Prevention and Control (IPC) by Babagama Abiso the Director, Disease Control, Epidermiology of COVD -19 by Dr. Kin Mohammed, WHO Surveillance Officer and Overview of COVID-19 Situation: Global, Africa, Nigeria and Borno State by Dr. Lawi Mshelia of the PHEOC.
While the second section had presentations from senior lectrurers drawn from Mass Communication department, Univerty of Maidugur where the first paper dwelt on "Using Data to Deliver Coronavirus Risk Communication", presented by Dr. Joseph Wilson, a former HOD.
The second paper was presented by Dr. Musa Usman of Department of Mass Communication, University of Maiduguri titled," Reporting Coronavirus Pandemic from a Development Communication Perspective: A Case Study of Nigeria.
The Coordinator of the training workshop, Dr. China Onuekwe who is also the Health Emergencies Communication Officer of WHO in his welcome address stressed the need for journalists to be trained and exposed in the technicalities and specialised reporting strategies on health emergencies especially the new discovered cronavirus which is popularly known as COVID-19.
He pointed out that the world is now globalized just as the coronavirus has gradually become a global pandemic while emphasing the need for Journalists as Informatiion mangers and officers to always abreast themselves with the accurate facts, data and figures on the prevailing situations locally, nationally and internationally.
Dr. Chima added that what the public wants which the media do not offer during disease outbreak is a risk Communication Perspective.
The State Chairman of the NUJ, Borno State Council, Comrade Bulama Talba in his remarks Commended WHO for it's foresight, focus and organizing the workshop noting that all the participation benefitted immensely from the two day training while thanking the resource persons for their services.