Easter Celebration: The Nigerian Youth Body calls for Prayers to end COVID 19 Pandemic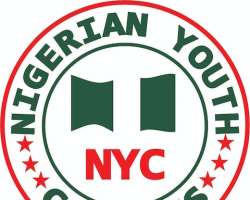 Fellow compatriots,
Happy Easter celebration! We bring you good tidings, a message of hope, courage, and truth to rekindle your faith as we survive.
God has given us the serenity to accept the things we can't change as this Easter is marked in a time when tears and pains have engulfed the world as a result of the novel coronavirus pandemic "COVID - 19".
However, it is the best time to exercise our faith and believe as we look up to our creator for the solution. We need more prayers at this very important time for his mercy and grace upon the World.
For those that have lost their loved ones to this COVID-19, accept our condolences and we pray that the good Lord will heal their heart and restore their joy.
Nigerian Youth Congress is assuring you that there is an end to this pandemic soon. We urged you all not to give up on yourself, family and the nation no matter the challenges that have confronted us since the beginning of this ugly and unexpected incident.
We also want to use this very important time to reach out to all the Youths in Nigeria, Africa and the rest of the world to remain focus and preach the gospel of hope and love amongst your citizens as we look up to God for perfect healing all over the World.
Remember the saying, Heaven helps those who help themselves. It is our responsibility to maintain good hygiene and stay safe.
We hereby use this medium to declare a three days indoor fasting and prayer all over Nigeria from tomorrow Monday, 13th April, 2020 to Wednesday, 15th April, 2020 for proper healing of our land in particular and the world in general.
We wish you all the very best and Happy Easter celebration from the entire Leadership of the Nigerian Youth Congress.
Signed,
Blessing A. Akinlosotu,
President,
Nigerian Youth Congress