"Return the rice to the owners, pay #30,000 allowance- BNYL tackles Buhari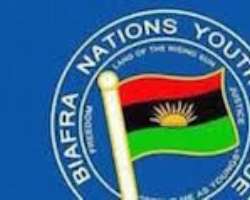 Biafra Nations Youth League, BNYL, has rejected President Mohammdu Buhari's order directing 145 trucks of rice to be shared among the 36 State. The BNYL accused the President of trying to feed the citizens with condemned rice. The newly recovered Leader of BNYL, Princewill Chimezie Richard wondered whether it was not the same rice that the government said was not good for consumption. "is it not the same rice that we were told was not good for the health as reason why it was seized.
Why is everything in Nigeria a scam?".
He lauded the Rivers State Governor, Nyesom Wike for his decision to share foodstuffs stored in the state food bank to the entire local governments in the state calling on other Governors in the Southeast and Southsouth to do same.
Princewill Richard said the role of the federal government should have been to pay one month allowance of #30,000 to those with BVN, adding that Nigeria cannot join other countries to lockdown " because they chose to be a follow follow government.
"He can't share Custom stolen rice for our people to eat because we know the pains they have made the owners to go through by lying that it is not good for health, and majority of these rice owners are Igbo importers.
He should return the rice to the owners and pay the people he asked to sit at home #30,000 allowance.
The Biafra leader failed to comment on his health status but admitted that the Coronavirus is a global challenge cured only in Nigeria. " Many are being discharged from hospitals, Governors that tested positive are now testing negative, whereas this is a terrible sickness that has no cure in other nations of the world".