Covid19: NUAHP condemns  FG's move to invite Chinese doctors to Nigeria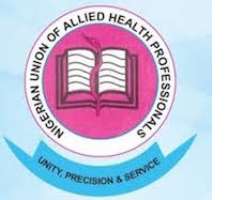 The Nigerian Union of Allied Health Professionals today condemned the move by the Federal Government to invite Chinese medical doctors in to Nigeria.
NUAHP President, Dr. Ogbonna Chimela Obinna and General Secretary, Comrade. Egbanubi Martin Adekunle in a press statement said the health professional in Nigeria are qualified and capable to deal with covid19.
The union advised the government to put the plan on hold given the controversies surrounding China's involvement in the covid-19.
According to the statement, "Have they found the cure? What experience are they coming to impact that our health care Professionals have not been using".
"We handled bird flu, lassa fever, Ebola diseases ourselves without the invitation of any foreign based experts.
"It's not even ideal now that the entire world is suspecting China in the complexities of this covid-19."
"How are we sure that these Chinese doctors are not coming in with the muted strain of the coronavirus which may be genetically more harmful to the black race."
The union advice the federal government to tread softly on this matter because of its sensitive nature.