Csw To Mark Second Anniversary Of Leah Sharibu's Abduction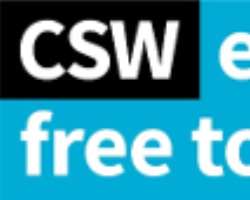 CSW will mark the second anniversary of the abduction of Christian schoolgirl Leah Sharibu in Dapchi, Nigeria, by protesting outside the Nigerian High Commission in London on 19 February.
Leah Sharibu is one of 110 girls abducted from their school in Dapchi, Nigeria, by Islamic State West Africa Province (ISWAP), an offshoot of Boko Haram in February 2018. While all of her surviving classmates were released the following month following negotiations by the Nigerian government, Leah was not released because she refused to convert in exchange for her freedom. She has remained in terrorist captivity ever since.
Event details:
Date and time: Wednesday 19 February, 3pm
Location: Nigerian High Commission, 9 Northumberland Ave, London, WC2N 5BX

Eritrean gospel singer Helen Berhane , who spent two and a half years imprisoned by Eritrean authorities in a shipping container on account of her faith, will give an address. Both Helen Berhane and CSW's Founder and Chief Executive Mervyn Thomas will be available for interviews on the day.

For further information or to arrange interviews please contact Kiri Kankhwende, Press and Public Affairs Team Leader at CSW on +44 (0)782 332 9663 or email [email protected] .

CSW is a human rights organisation specialising in freedom of religion or belief. We work on over 20 countries across Asia, Africa, the Middle East and Latin America. www.csw.org.uk