AUTOMOBILE CONTEST IN THE MUSIC INDUSTRY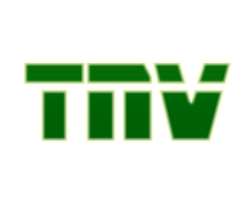 Back home In Nigeria, home boys are not buying private jets or yachts just yet. But things are looking quite differently from the mid and late nineties when there was only a sprinkle of stars that had a personal car to their names. Today, almost every act with a hit single has a car to call his/her own. And to think that they're already bidding adieu to "Tokunbo" cars, (that's the widely accepted term for second-hand cars usually imported from Europe).
Few weeks back, presenter of Nigeria's longest running music TV show, Cally Ikpe ordered for a RX 300 Lexus jeep, estimated at about N4 million. The acquisition was quite a leap, considering that Cally's last car was a Toyota Camry V6 (worth a 'paltry' N900,000). Cally's new baby is already getting familiar with Lagos' bumps and potholes, and Lagosians are beginning to get used to the cream coloured jeep with number plate: Live Beat.
It usually doesn't take time before fans and street urchins and even itinerant traders know who sits behind the wheels of such automobiles. Why? The colours, the number plates, the stickers usually give them away.
When you see a blue-coloured GMC SUV zoom past, with J.JATT inscribed on the number plate, would you need anyone to tell you DJ Jimmy Jatt just escaped hostage?
Even Paul Play, a quiet and unassuming singer couldn't resist the temptation to print his name on his number plate. The multiple award-winning son of late juju icon I.K. Dairo drives a BMW X-5 -Which you'll soon consider a small fry, when he tells you his dream car is a Lamborghini Diablo.
  Critics may not be particularly crazy about Sunny Neji's new album off da hook, but his bank managers have no cause to worry yet. The singer's earnings continue to soar, and only last year, after a publicized deal with Tinapa, he bought himself a Mercedes Benz jeep, with customized number plate NEJI.
The trend is spreading faster than Yar'adua's campaign posters, with everyone catching the bug, from showbiz trio Keke, D-one and ID (whose numerous cars, including a range rover, a fabulous Chevrolet avalanche truck, and two hummer H2s, carry private numbers, mostly PRIMETIME),
Omotola Jalade Ekeinde(who boldly has Omosexy inscribed on her BMW number (plate).
Tunde and Wunmi Obe  who have quite a collection, including a Peugeot 406 and a Nissan Terrano (named T.W.O.) both brand new
D'Banj, latest darling of pop fans, who got a BMW 530i 2005 model (popularly called shark fin) and named it D KOKO 1...Oh, you've seen it in traffic? Now you know who's behind the wheels! Okay then, we've told you one secret.
Another one won't hurt: been looking for Weird MC? Just look out for a yelllow Nissan Xterra jeep, there're not too many on Lagos roads, and the romanticized Weird one sits behind one of the wheels. The returnee act gave herself the treat last year after she made enough money to make her bank manager consider a career in music.
Sultan, a brilliant lyricist who's not had the shine time commensurate with his talent, bought a Nissan Pathfinder as a birthday gift, after years of combing Lagos streets, with a worn Peugeot 405 salon.
Same with Mode 9, who couldn't wait to get his hands on the wheels, after years of trekking Lagos streets, jumping motorcycles, and entering commercial buses. The incredible lyricist got his break when he penned and performed 'Rule Your World', the ongoing TV commercial for Globacom. Now, with a home in Ajah (a settlement on the outskirts of Lagos), and a Nissan Trooper, the rising rapper knows things are no longer as ugly as they used to be. When the road was rough, he swore he'll continue to rap 'till infinity. Now that the game is paying dividends, there's no doubt he'll keep his words.
Mike Aremu and Muma Gee may not talk about romancing the microphone until the end of the world, but they also talk about infinity, when they talk about their favourite automobiles. Both music stars own and drive Infinity Jeeps, though Muma Gee's (reportedly worth about N15 million) is a newer version of Aremu's. 
Then there's Pasuma wonder and 2face Idibia, who both drive Lincoln Navigators. Navigators are particular favourites of Nigerian musicians and at one time or the other, Sikiru Ayinde Barrister, K 1 Ultimate, Charly Boy, King Sunny Ade (who still drives his) and Abass Akande Obesere have endorsed the American brand.  Same for the world-famous Hummer jeep which continues to find favour with Obesere, Charly Boy(the PMAN 'warlord' actually owns two), Keke and D-one, and K-1 Ultimate.
Only few weeks back, Ruggedman released his second LP, Ruggedy baba; then the controversial rapper-entrepreneur took delivery of a brand new Honda Accord iv-Tec, his new and only car, after he crashed his BMW 5 series on November 28, 2006 (he rammed the car into an obstructing truck on the foot of Akpongbon bridge, Lagos, on his way back from a night out).
Peter Okoye escaped unhurt too, when a commercial bus ran into his Nissan Altima, while he was on his way to the Galleria. But the Okoye brothers did not shed a tear; for it could have been their favourite 'device' a Toyota Landcruiser jeep, believed to be a gift from their marketer, Tochukwu Joe. That's the one they'll want to put a bet on, were DJ Jimmy JATT to stage automobile contest.  Only, the judges would have a tough time deciding a winner, especially if new orders from 2face Idibia arrive before the  show; especially if they allow Obesere to enter with his solar-powered Dodge Huntsville... but, would 2shotz' Golf 3 be qualified to contest? Well, if the gate keepers 'bounce' 2shotz's cute little ride, the young man may have no choice but to ride with Julius Agwu - the diminutive musician-comedian likes to show off in his Toyota Prado.
Kefee, the pseudo-gospel singer, does not like to show off, but, weren't we all surprised when she picked up a Mitsubishi Montero jeep, last December? Now, even when she tries to tuck her head in, the jeep shows up and shows off on her behalf...