BIAFRA WAR: Biafra Nations Youth League( BNYL) Accuses The West Of Misleading Gowon.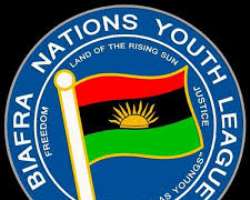 The Biafra Nations Youth League, BNYL, have stated that the Biafran war would have been averted if the Federal Government had complied with the Aburi Accord. The BNYL blamed the inability of the former head of state, General Yakubu Gowon to implement the Aburi agreement and his refusal to stop the killing of Easterners as remote cause of the war.
Addressing newsmen today in Ikot Ekpene, Akwa Ibom State, the Chief Press Secretary of BNYL, Richard Odung accused Western elites of misleading Gowon, "the westerners contributed immensely to the war. It would have been averted but they misled Gowon to reject what he accepted before the then Ghanaian Head of State, Lt. General Joe Ankrah, and other world observers.
I think that war would'nt have occured if the Aburi agreement was implemented" He said that "some people of the Niger Delta who were used as instrument to frustrate the Government of the east are today clamouring for what was agreed in Aburi".
Odung was reacting to the 50 years anniversary of the Biafran war which claimed the lives of over 3 million Easterners. He debunked claims that it was the first coup resulted to the war, "I don't believe it because the first coup, yes an Igboman from Delta State was the leader of the coup but there are some other persons in the North and West that were part of that coup as history recorded.
Even though the Easterners controlled the Nigerian Army then, they were not happy with the way the Prime Minister went about his appointments and policy making without consulting the ceremonial President, Dr. Nnamdi Azikiwe". He recalled the Kano riot in 1956 during the constitutional conference. The BNYL Spokesman said that the killing of Easterners did not start immediately after the first coup.
He advised Buhari government not to repeat the mistakes of Gowon by thinking that the use of force will end the demands for a sovereign state of Biafra.