War in Imo as PDP LG chairmen engage invading Okorocha led faction Of APC counterparts in free for all fight
a Supervisor shot dead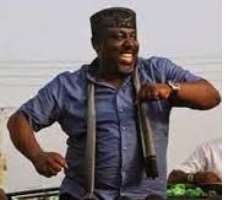 It was free for all violent theartre in the 27 Local Government Areas of Imo State where everything in sight was freely used on Monday following an invasion of the local government council headquarters by Okorocha led faction of All Progressives Congress ousted local government council members.
In the wake of Monday, Okorocha led faction of APC had besieged 27 local government council headquarters claiming rightful occupants of the office.
However, the Peoples Democratic party local government Chairman in a reprisal attack mobilised a commensurate thugs as and with the help of Imolites who are still angry over Okorocha's disastrous legacy joined hands to throw out Okorocha's men out of the councils.
The conundrum is not unconnected with the purported Supreme Court judgement in Ekiti, which ordered the reinstatement of the PDP council Chairmen and its members elected under the administration of Ago Fayose.
While Okorocha's faction of All Progressive Congress (APC) council chairmen and councillors sacked by Governor Emeka Ihedioha when he assumed office over alleged illegal process that brought them to power, the former Governor was said to have felt that he could relaunch himself in Imo polity by using his ousted loyalists, a political resource he feels could be explored.
According to an eye witness, Mbaitoli, the home of the Deputy Speaker, Imo State House of Assembly and Okorocha's estranged political associate was a theatre of war.
According the the young man who simply gave his name as Kingsley; "it was free for all Oga. This Okorocha men came out very early in the morning, broke into the Chairman's office and began to remove official photos.
"When Mbaitoli boys heard about it, they came in their numbers and engaged Okorocha's men. Oga it was a bloody fight. People's heads were broken and a lot of people injured but PDP people succeeded. The people are angry with Okorocha.
Our correspondent, who went round some of the troubled council areas, reports that the sitting People's Democratic Party (PDP) chairmen resisted the forceful surge of the sacked APC chairmen and councillors who came with their party supporters brandishing their party flags and t-shirts.
According to the Sun report, "In Owerri West council area, the transition committee chairman, Innocent Ekenma, said that the sacked APC chairmen and their supporters were stopped two hundred metres away from the secretariat before they could gain access inside the council.
"We resisted," he said. "They did not even progress beyond the market square. Everywhere is calm now and I am in charge; whoever told you that they beat us is telling lies."
The situation is similar in Owerri North council, the incumbent chairman, Solomon Onwuegbuchulam, also prevented the sacked APC chairman and councillors with over five hundred supporters from coming close to the gate of the council.
Orlu, Nwangele, Orsu, Ehime Mbano, Isiala Mbano, Ahiazu Mbaise, Oru East, Oru West and Ohaji/Egbema also had similar situations, except for Aboh Mbaise were the APC chairman, Chidi Nwaturuocha who had earlier successfully gained entrance into the council with his councillor and supporters but was allegedly manhandled by the police.
He was said to have been teargassed and beaten black and blue by the police. His councillor, Jasper Nwachukwu, was also said to have been wounded on the head when a police officer used the butt of his gun on him.
However Police has denied ever getting involved in the said fiasco but where at the scene to maintain law and other. When our Reporter visited Aboh Mbaise, the police officer who pleaded anonymity said he is not the right person to speak. When confronted that they were alleged to have beaten the APC sacked Chairmen, he said; "We are here to manage the situation so that things don't get out of hand. It is the politicians that are fighting. Anybody who said that the police beat him must be a lair. We only used minimal mechanism to disperse trouble makers".
Effort to get his name proved abortive as refused to give his name when he was wearing a bullet proof vest.
Also, at Njaba, there was a palpable tension as the scenario degenerated into a free for all fight between APC and PDP supporters. Properties were vandalised and windscreens of vehicles destroyed by the riotous crowd.
However, when contacted, the State Police Public Relation Officer, Orlando Ikokwu, said the police were on ground to avert any impending breach of peace of the state.
He also claimed that the APC chairmen who were coming for reinstatement could not produce a valid Supreme Court judgement they claimed was vested on them to occupy their former positions.
Orlando, however, alleged that the sacked chairmen were relying on an Ekiti State judgement which, according to him, though similar, should never be used as a yardstick.
"We were there to ensure the security of lives and properties," Orlando said. "The ousted council chairmen said they have the Supreme Court judgment, but to the best of the knowledge of the Command, there is no Supreme Court judgement as such."
He continued that "the norm or the ethics is the bailiff would have to serve you with a court order and they don't have it. However, the judgement that they are referring to is that of Ekiti State; there is no way you can import another judgement from another state even though they are similar. So, there is no order directing them to take over," Orlando explained.
Meanwhile, a supervisor from Umundugba in lsu LGA, Ahamefule Maduabuchi, has been shot dead. There is confusion over who killed the victim. While some alleged he was killed by the police, others claim that it was a PDP thug who shot him.
Orlando has confirmed the killing of the Supervisor. According to him, "the details leading to his death are sketchy but I think it has to do with the clash from both sides. But the Commissioner of Police has ordered a full-scale investigation into the matter to ascertain who killed him."
Meanwhile, it is alleged that Okorocha and his new found associates are hell bent on making the state ungovernable for the present government.
Checks discovered that one of the propelling factors is the recent Father Mbaka's prediction, where he said that APC would take over the State, a development Okorocha's men have vowed to work towards its realisation.