NAFDAC DG POINTS THE WAY FORWARD FOR THE DRUG INDUSTRY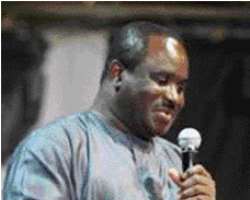 Dr. Orhii
The Director General, National Agency for Food and Drug Administration and Control (NAFDAC), Dr. Paul Orhii has reiterated the need for a boost in local drug administration. He also expressed the hope that the locally made drugs would compete favourably with global standards.
The agency boss expressed these desires during a recent press conference where he disclosed the seizure of large consignment of substandard drugs imported into the country.
The fake drugs which he said originated from India were discovered to bear NAFDAC registration numbers. Some of the impounded drugs which include Fungral, Artesunate, Ampiclox, Lincocin and a few others are said to be worth of naira.
Dr Orhii re-assured the general public that NAFDAC is committed to protecting the health of the citizenry and is willing to act on credible information on places where suspected fake, adulterated and sub-standard NAFDAC regulated products are manufactured, distributed or sold.
Speaking on the fake drugs, Dr Orhii said, 'You can see that because of the sophistication in packaging technology, it is very hard to distinguish whether it is a fake product or genuine product and it is complete with NAFDAC registration number. That is why we are using some of the technologies now to help us because even I personally, if I saw this in the market, there's no way you will know it is fake just by looking at it.
Dr Ohii pointed out that it is mostly anti-malarias and antibiotics that are often counterfeited and this, he said, is because they are very popular in the market. These are popular brands. 'So people tend to make quick money by smuggling popular brands. Our warehouses at Seme border, Idiroko, here (Oshodi and Apapa are now full of some of these products.
It is a big problem as we know, more than 70 percent of the drugs that we consume in this country, not just drugs, but almost everything that can be manufactured here are imported. We have to reverse that trend. One of the strategies we have adopted, especially in the manufacture of medicines is that, we have realized that the availability of quality pharmaceutical products at affordable prices to Nigerians is a national security issue.
'Just imagine the current situation in Nigeria, where everything is imported from India and China, almost everything. If for some reason, India and China refuse to export their products here, what's going to happen? Millions will die. so, the way to resolve this is to boost our own local production. But, its not just boosting the local production, but we want to make the quality to be just like what is obtainable in advanced countries. So what we are doing really is that we're increasing the Good Manufacturing Practice (GMP) inspection, we're inviting World Health Organisation (WHO) to train our own local manufacturers on their own GMP so that it can be at par with what is obtained in advanced countries.
'We have also gone a step further, we're working with WHO where our inspectors here will be joining WHO inspectors as they go to inspect factories in other countries. So that, by the time our own inspectors go to inspect any factory here the result will be acceptable by the WHO team. The effort is to try to get our companies to get WHO prequalification, taking in consideration the fact that a year back, the Global Fund for example expended more than 4.7billion Dollars acquiring medicines for donation to developing countries. And Nigeria is one of the beneficiaries of those international donations.
'Only last year, I gave approval to receive donations of medicine worth almost a million dollars to this country. And yet, none of those dollars was spent in this country because none of our factories is as of today, WHO pre-qualified. We want to reverse that trend. When our companies here are WHO pre-qualified and can compete effectively with any company anywhere in the world, right now, we're working and hope that in the next few years, we can have at least five, 10 companies that are WHO pre-qualified.
'Their products will have the same quality with what is obtainable with international giants, and then, we can have the products locally available, at least, we can now require the international donors to buy what is donated to Nigeria from Nigeria here. That of course will have a big effect on every sector. It will expand our GAP. It will provide quality jobs to the teeming number of graduates of Pharmacy, Chemistry, Biochemistry, Microbiology. Even Marketers, people who do marketing will get good jobs.
'The most important thing is, I lived in the US and other advanced countries and I did research. In the universities there where I worked, more than 60 percent of the budget comes from the private sector. The private sector gives money to the university to do research. This is absent totally in Nigeria. The Nigerian university has to rely totally on maybe government budget which is grossly inadequate. We want a situation where our pharmaceutical companies are so big and so buoyant and they're selling medicines to international donors and even to other African countries and there's confidence in our products that they can make enough money.
'Because we have a lot of raw materials here, we can do research, and then, fund universities to do research for them and we'll be exporting some of these products including even the pharmaceutical ingredients. But apart from that, the efforts that we're making, the international collaboration that we're building will make it increasing difficult for fake products to penetrate from India or any other country,' he said.