Aseyori Iserere enters location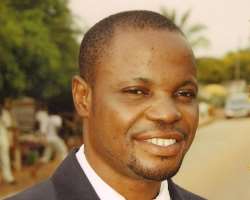 Work has begun on a new film dedicated to the achievements of the amiable governor of Kwara state, his excellency Dr. Bukola Saraki.
Speaking with this writer the brain behind the creative work, Lekan Kajogbola said the film is a humble effort in identifying with the hardworking governor.
He further explained that Aseyori Iserere mirrors what Kwara state was before Dr. Bukola Saraki assumed office and the wonder he had performed .
In his words, " we need to appreciate what our governor is doing in this state. Aseyori Iserere is not an issue of praise singing it is a documentation of the lofty projects our governor has successfully completed, anybody can verify"
Aseyori Iserere is been shot in strategic locations in kwara state. some of the locations used are Offa, Molete, Ganmo, Ilorin and Shonga while Olunlade in Ilorin was used as location base.
The film also parades seasoned artistes from within and outside the state. some of whom are Ibrahim Chatta, Muyideen Oladapo, Wale Omo Iyamileko, Monrufu Iyanda(a.k.a Jebete) Tunde Olaitan (a.k.a Lagunogo) Susan Maxwell and many others.
Some home artistes featured in the film include Isiaka Awopegba, Ayo Lawal, Kehinde Hamsat, Mariam Lateef, Iyabo Kajogbola, Abdulmalik Olorunfemi, Bankole and others.