WHY DRUGS ARE EXPENSIVE IN NIGERIA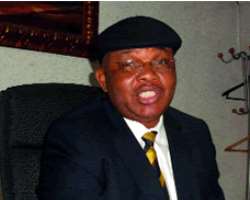 National President of the Association of Pharmaceutical Importers of Nigeria (APIN), Chief Nnamdi Obi, has debunked the view that drugs and pharmaceutical products imported into Nigeria from India and China are either fake or substandard.
He said that activities of a few people, who engage in the importation of fake drugs, should not override the fact that majority of genuine and affordable drugs in Nigeria come from either China or India.
Obi, who spoke to Saturday Sun in Lagos, disagreed with the view being canvassed by some people that the Nigerian authorities should ban the importation of drugs from India and China.
Drugs imported from India and China are believed to be substandard and fake. How do you react to that?
As the President of the Association of Pharmaceutical Importers of Nigeria, I can authoritatively tell you that our members do not import fake drugs. I can also tell you that there is no basis for comparison between the qualities of drugs produced in India and China and that of Nigeria. It would interest you to know that the condition given to companies in China and India for their drugs to be imported into Nigeria is that they must be certified by the World Health Organisation (WHO).
Now, there are 16, 000 drug manufacturing companies in India and over 1, 000 of them are WHO-certified. Apart from being WHO-certified, drug imported into Nigeria from these countries are also subjected to extra scrutiny by independent analysts appointed by NAFDAC and answerable only to NAFDAC.
We all know that Nigeria is yet to industrialise for very reasons bordering on lack of electricity, lack of funding from banks and other financial institutions for manufacturing purposes and policy somersaults on the part of the government, among many other disincentives to investors. You and I know that these things are taken for granted in these countries. When you run your factory on generator 24 hours, you will understand that your prices cannot be the same with those of another manufacturers, who does not need to buy a generator at all, who has electricity 24 hours to power his plants. So, cheaper prices are a function of the manufacturing environment and not about quality.
Are you saying that fake and substandard drugs do not find their way into Nigeria from these countries?
We are not saying that there are no bad eggs in these countries, just as we have them here in large numbers. But that is why we have NAFDAC to stop the criminals and they are so far doing well, with other security agencies. But the government should take action at the highest level. Sometime ago, the Chinese government executed the head of China's Food and Drugs Authority for using his office to aid illegal transactions in drugs. Only recently, the same Chinese government also executed five persons convicted for their involvement in producing and marketing baby milk contaminated with melamine. These are actions that indicate zero tolerance to the activities of fake drugs producers and marketers. The Nigerian government should stipulate harsh penalties for fake drugs offences to deter other criminals.
What are the effects of imported drugs on local production?
I concede to the fact that local industries should be encouraged to produce certain pharmaceutical products for local consumption. That is the ardent wish and desire of any right-thinking person because we, as a nation, cannot progress if we have to import anything that could be produced locally and it is not only pharmaceutical products. However, we must appreciate the fact that pharmaceutical products are sensitive items and any decision on the health sector generally must be done with utmost caution. In this instance, the government, in 2005, banned some pharmaceutical products. Among all the pharmaceutical products that were banned, it is only Paracetamol that can be locally produced to a level that could be said to be self-sufficient.
APIN wants a proper appraisal to be done. Also, we want the establishment of a scientific basis for decision-making. It happened in 2005 and the government has no basis for it. Some prices of those products that were banned have gone up to about 500 per cent. Lavampisol, a worm expellant, is a typical example. So, it is the man in the street that actually bears the brunt. We are saying that government in its wisdom should take cognizance of the fact that pharmaceutical products are not products that should be banned because of somebody's employment, as the emphasis has always been on employment.
The lives of 140 million Nigerians would be adversely affected by the policy decision. So, whatever decision being considered should be done with utmost caution. There are no factories in Nigeria that produce some products, like Ibuprofen, Tetracycline. Without sounding immodest, many of us importers can afford to send our children to any part of the world for treatment whenever the need arises. So, if the government wants to ban all pharmaceutical products coming into Nigeria, so be it. But we have a responsibility to ourselves and to our entire nation to cry out when certain decisions are being taken that we consider inimical to the collective interest of all Nigerians.
Availability of drugs is very essential in the health system. Whenever I engage my colleagues in local production, patriotism is always the mantra. That is, those importing are not patriotic. But sentiment should be far from it. As we speak, there is no pharmaceutical industry in Nigeria that is of World Health Organisation standard. That is why no Nigerian pharmaceutical company can apply for loan from Global Fund. Last year, Global Fund made available over N4 billion for the purchase of drugs. None was bought from any Nigerian pharmaceutical company. Global Fund is not looking at patriotism. There are international standards to follow.
The question is: do we have the requisite manpower to produce drugs in Nigeria? As far as I know, yes. But do we have the infrastructure? No. In the absence of infrastructure, what do we do? Let it be very clear. If a company comes up with the idea that it is going to install machinery that can produce a million tablets in one day in its installed capacity, we should let it know that installed capacity is not the same thing as production capacity. There are many things to consider. As far as I know, the only raw material that is found in Nigeria is water. The rest are imported. So, at the end of the day, due to the assets used to support the industry, the products are bound to be expensive.