THEFT: YOU MUST STAND TRIAL IN ABUJA, APPEAL COURT TELLS DARIYE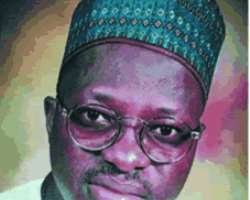 Dariye
Embattled former governor of Plateau State, Chief Joshua Chibi Dariye, has lost his legal battle at the Court of Appeal to have his trial pending before an Abuja High Court transferred to Jos. The appeal in question was against the decision of an Abuja High Court wherein the court held that Dariye had a case to answer and went a step further to assume territorial jurisdiction to adjudicate over the case.
The trial court also refused Dariye's prayers to quash the charges against him.
Not satisfied with the ruling of the trial court, Dariye lodged an appeal before the appellate court for an order setting aside its decision.
But delivering judgment on the matter, the Court of Appeal unanimously dismissed the appeal as lacking in merit.
The court held that the arguments canvassed by appellant counsel, Emanuel Toro (SAN) in support of the appeal were misconceived. Besides, the court noted that all the ingredients of the alleged offences manifested in Abuja under the jurisdiction of the FCT High Court adding that it was therefore out of place to argue that it was only the Plateau State High Court that had jurisdiction to hear the case.
It also held that the Economic and Financial Crimes Commission (EFCC) which was established by the Act of the National Assembly had adequate locus standi to charge Dariye to court. The court further held that the EFCC had established a prima facie case against the appellant and the only thing was for him to go and face his trial before the court.
Dariye was arraigned in the FCT High Court by the EFCC on a 23-count charge for allegedly stealing money belonging to the state government during his tenure as governor of the state.
But midway into the trial, Dariye, who is currently on bail challenged the jurisdiction of the Abuja High Court to adjudicate over the matter on the grounds that the alleged offences were committed outside the jurisdiction of the court.
It was his contention that the appriopriate court clothed with jurisdiction to hear the matter was the state High Court in Plateau State where the alleged offences were committed In his application, which was filed and argued by his counsel, Mr. Emmanuel Toro (SAN), Dariye further prayed the court to quash the charges against him contending that was no prima facie case established by the prosecution against him.
Besides, Dariye argued that the Federal Government was not the owner of the money allegedly stolen by him and therefore had no locus standi to institute the case against him. But delivering its ruling on the objections raised by Dariye, Justice Adebukola Banjoko refused the application on the grounds that there was a prime facie case against him.
According to her, 'the applicant has a case to answer before this court because a prima-facie case has been established against him.
'The Federal Government or any of his agencies can initiate criminal charges against anybody once a prima-facie case has been established. 'The 23-count charge against the applicant is in order because due process was followed. Some of the offences were committed in Abuja. The applicant's claim that the Federal Government is not the owner of the money and that they cannot complain is strange and has no basis in law. The applicant's application has no merit as it fails and it's hereby dismissed.'