O2 INVESTIGATES NETWORK PROBLEMS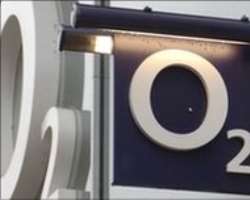 The 3G network of mobile phone company O2 was out of action in some parts of England for up to 3.5 hours on 17 June.
A spokesperson for the operator said coverage was "patchy" in parts of Hertfordshire, Sussex and London.
Customers complaining about the outage on Twitter also mentioned problems in other regions including Southampton and Warwick.
O2 said the fault, which was caused by planned engineering work, had now been repaired.
"Service was restored at 1pm but we continue to monitor the situation closely. We apologise for the inconvenience that this has caused," said the spokesperson.
Prior to the fix, many O2 customers turned to micro-blogging service Twitter to vent their feelings.
"Is the network held together by string? In Soho and signal has gone. Edge, 3G, Nothing, GSM, Zero, 3G and so on every 5 secs," tweeted Radharc (Ian Abbott).
"Splendid, it's 1.30 in the afternoon and this is the first time the O2 data network has worked today," said steampunkpsyche.
In May 2010, O2 customers in the Midlands, south west England and Northern Ireland were left without phone or internet coverage after a power failure in Yate, near Bristol.
That outage was also a result of engineering work.