Local Government Full Autonomy Is The Way Forward - Niger Delta Youth Coalition (NDYC) Leader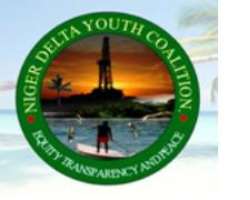 The Niger Delta Youth Coalition (NDYC) says for the nation to practice real democracy, the local government autonomy is very critical.
National Coordinator of NDYC, Prince Emmanuel Ogba made the call Saturday in an interview with newsmen in Port Harcourt.
He said: " We are practising three tie of government so the first two tiers cannot be enjoying autonomy while the third tier is not.
" That will make the third tier a political appendage of the state governments ".
Ogba stated that the third tier is the structure that is closest to the people since it is in charge of the grassroot and making it an appendage of the state would frustrate development at that hierarchy.
He called on National Assembly to expedite action towards the actualisation of the autonomy of the local government in the nation.
The youth leader said that the 774 local government areas in the country have failed in making their impact felt by the people because the absence of autonomy has placed it at the mercy of the various state governments.
" If you take a trip to most of the councils across the nation you will be disappointed at what you will see.
" Again, if you compare the money being allotted to them from the government at centre with what you find on ground, you will weep for the system ", he stated.
He regretted that few cabals across Nigeria have caged the third tier that apart from paying staff salaries, most basic responsibility of the local government have been abandoned.
Ogba further noted that the situation has pushed most responsibilities of the councils to the States.
" The implication is that development is being denied those at the grassroots so people expect so much from the Federal and state governments ", Ogba noted.