Defamation Lawsuit By Dr. Clifford Iroanya Against Candy Stallworth: Implications & Lessons-learned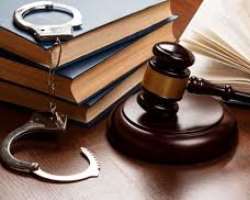 A defamation lawsuit instituted by Dr. Clifford Chukwuemeka Iroanya against Ms. Candy C. Stallworth has ended with a judgment in favour of Dr. Iroanya, after Ms. Stallworth entered into a plea bargain to avoid full court hearing by the Jury. The stipulated final judgment was signed on the 19th of February 2019 at 2:25pm (U.S. Eastern Time) by The Honorable Judge J. Scott Duncan of the Circuit Court of the First Judicial Circuit for Santa Rosa County, Florida-USA, 588 days after the lawsuit was instituted by Dr. Iroanya on July 11th, 2017 through his Attorney, Hunter R. Higdon, Esq. of James L. Chase & Associates, PLC (Attorneys and Counselors At Law) based in Pensacola-Florida. But how did this all come about and what are the implications and lessons-learned from this lawsuit?
Between the months of April and June 2017, Ms. Candy Stallworth personally and intentionally made several accusations against Dr. Iroanya which included belonging to terrorist groups within and outside Nigeria. These accusations were made on social media such as Facebook and Twitter. She also sent the damaging accusations to online newspapers and here is a link to one of such publications;
https://www.naij.com/1106751-ipob-member-boko-haram-terrorist.html.
Ms. Stallworth went further to send Twitter messages to President Donald Trump's Twitter handle informing the President that Dr. Iroanya is a deadly terrorist who has planned to assassinate President Donald Trump. She also accused Dr. Iroanya of plotting with terrorist groups in India to attack the Jewish nation of Israel.
As noted inside the story published by the online newspaper, example given above, Ms. Candy Stallworth made her accusations while presenting herself as the IPOB-USA Chief Mobilization Officer. For those who do not know, the acronym IPOB stands for "Indigenous People of Biafra", a phrase that was originally coined and developed by an Igbo-Biafran Attorney by the name Adolphus Chigozie Emeka Emekesiri, Esq. There are different organizations that adopted the IPOB acronym but the group which Ms. Candy Stallworth was associated with is operated and controlled by a UK-based business entity known as RBL Management Services Ltd (under which Radio Biafra London operates). This business entity is owned by two individuals as can be seen in this link: https://beta.companieshouse.gov.uk/company/08244993/officers.
In summary, this specific IPOB organization, which Ms. Candy Stallworth represented then, till this day is owned by RBL Management Services Ltd which, in turn, is owned by the two persons identified in the link mentioned above. Anyone who argues that this specific IPOB organization owns Radio Biafra London or RBL Management Services Ltd and considering the fact that this specific IPOB organization came into existence years after the incorporation of RBL Management Services Ltd, please let that person provide documents showing transfer of ownership or minutes of meeting of Board of Directors of RBL Management Services Ltd where decision was made to transfer ownership of Radio Biafra London or RBL Management Services Ltd from the two owners to IPOB.
In case the reader wants to know more about this RBL Management Services Ltd, then click on the link below, which is a public document, and get to the last description "Incorporation" and open the "View PDF" at the right-hand side: https://beta.companieshouse.gov.uk/company/08244993/filing-history
The implication of all these is that if you call yourself an officer/member of this specific IPOB organization, you are simply an undocumented employee (employee without a formal employment letter) of an organization owned by RBL Management Services Ltd and you are practically and perpetually enslaved to the two owners of RBL Management Services Ltd. You can argue all you want but that is the raw gospel truth.
Several things happened as a result of the defamatory actions of Ms. Stallworth. First, because Dr. Iroanya was among the signatories to the documents used for official registration of Biafrans in Israel, the Israeli secret service immediately invited the Biafran Representative in Israel and grilled him for several days because of Dr. Iroanya's alleged involvement with terrorist groups. Second, Dr. Iroanya was inundated with calls from all over the world from concerned friends and family members after reading the widely-circulated online publications. In addition, Dr. Iroanya was covertly monitored and put on high-level watch-list by all intelligence agencies and especially by the US-based intelligence agencies. Above all, Dr. Iroanya being an oil and gas engineer in a highly-regulated Industry, his activities and movements were closely monitored because of these spurious allegations by Ms. Stallworth.
By July 2017, Dr. Iroanya engaged the services of Attorney Hunter R. Higdon to institute defamation lawsuit against Ms. Candy Stallworth. The lawsuit was filed on July 11, 2017 followed by the processes of Depositions and Discoveries and the final deposition was scheduled for September 27, 2018. On the 26th of September 2018, Dr. Iroanya's Attorney filed a motion for full trial. Surprisingly on September 27th, the day of final deposition, Ms. Stallworth offered a plea bargain deal to Dr. Iroanya's Attorney. This plea bargain was an option which Attorney Higdon had suggested to her initially to save her from imminent and predictable indictment but which she turned down.
Hence, on the 27th of September 2018 and in the presence of the Court Reporter, Deborah G. Kharuf, Ms. Stallworth voluntarily and under oath of the Court entered into a plea bargain in lieu of going into full court trial. In her plea bargain, Ms. Candy Stallworth affirmed the following;
1) That all the allegations she made against Dr. Iroanya were false.
2) That she made those allegations based on false information she received from the following persons;
i) NNAMDI KANU (same person as Nwannekaenyi Kenny Okwu-Kanu)
ii) UCHE MEFOR
iii) CAROL MUNDAY
iv) OBIDI OBIENU
v) JOSEPHINE EREWA
vi) CHINASA NWORU
After extensive deliberations between Dr. Iroanya and his Attorney, the plea bargain was accepted and Dr. Iroanya resolved not to continue with the case. A settlement agreement document based on Ms. Stallworth's plea bargain was generated and signed by her and Dr. Iroanya and the Honorable Judge J. Scott Duncan signed the Final Stipulated Judgment which includes Ms. Candy Stallworth's payment of one Dollar as damages to Dr. Iroanya (see attached supporting documents).
The implication of this whole defamatory actions of Ms. Stallworth and the resultant legal actions and fallouts is that people must be measured in their utterances and at all times must refrain from character assassinations or encouraging or colluding with others to impugn the integrity of another person. It is now on record in the U.S. judicial system that the above-mentioned individuals are indicted as accomplices to a case of defamation and they are subject to prosecution at any time that Dr. Iroanya deems fit. Second, this case is a warning shot to all those who have impugned the character of Dr. Iroanya because the same fate awaits them anywhere in the world and especially in Nigeria, should Dr. Iroanya decide to go after them under Section-373 of CAP. C38 L.F.N. 2004.
The lessons-learned here are that individuals should be more circumspect and measured in their utterances and writings. Also, those who receive information from their organizational leaders and associates must verify and critically analyze that information before making use of them because it could cause an embarrassing backlash as is the case of Ms. Candy Stallworth. Lastly, those who go to social media to freely pour venoms and acidic words and making threats on others must desist because the consequences may be too damning on them.
For Ms. Candy Stallworth, she has learnt her lessons and will never make such mistakes again in her life and if she does, then she will live with the consequences. For the six indicted accomplices named in the judgment and their cohorts who are still defaming Dr. Iroanya and other innocent people, they are hereby urged to stop now or they will regret their actions sooner than later.
Let these indicted accomplices and their cohorts take a little bit of their time to go through Section-373 to Section-375 of CAP. C38 L.F.N. 2004 (The extant Criminal Code Act/Law in Nigeria) for which culpability is independent of location, time, and media/platform upon which the defamatory actions were made. They must understand that Dr. Iroanya will not hesitate to invoke and deploy this Law to send them to jail, should they continue with their defamatory activities.
Written by:
Dr. Clifford Chukwuemeka Iroanya
Houston-Texas, USA