Okowa's Aide Supports FG On Oil Well Review, Blast Niger Delta Billionaires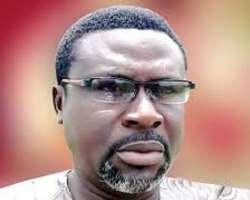 As mixed feelings continue to trail the federal government's decision to review oil wells in the country, an aide to the Delta state governor, the Special Project Director, Mr. Sunny Onuesoke, said he is in total support of President Muhammadu Buhari's decision.
He said if it would take the Nigerian government to call in multinationals to take the licenses to drill oil, it would be better for the country than the locals.
Said he: "Some few men, what they did was to allocate the oil wells to themselves without even an existing office and call in foreigners, sell it to foreigners and make billions of dollars".
The Special Project Director who spoke recently in Warri, noted that majority of the Niger Deltans do not invest, "the next two to six months we are going to have two functional modular refineries. One is an Igbo man and the other one is a Yoruba man. Where are the Urhobos, Delta Igbos, Ijaws, Itsekiris?
"Where are those self-styled millionaires from Delta state who cannot seek and apply for modular license? Where are the big names you call in Asaba and Warri? Are they not capable to apply for the license? Are they deprived? He queried.
He urged the the Niger Deltans to stop crying more than the bereaved, "they should not complain and I am against trying to use the oil allocation, review of the licenses to oil companies as a form of politics".
He revealed that almost 60% of banks directors are from the south-south as banks finances oil consumption concerns to be able to get OPL and OMLs, "so why not they form a cohesion and apply".
He argued that qualification to run a modular refinery lies on meeting the requirements, "that is when the Niger Delta should shout if they are not given. It is an open policy, that is what the president said, but I am putting it to you now that we should not shout because we have people with such Monies in the south-south to apply for license", he disclosed.