Re-launch and roadshows for BBC News Swahili Radio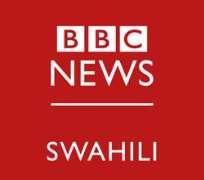 From Mon 1st April, listeners to BBC News Swahili radio programmes can hear fresh new versions of the well-known programmes Dira Ya Dunia and Amka Na BBC. The changes will include new presenters and the introduction of accessible business news as well as impactful content and original journalism.
Two roadshows will take place Kenya and Tanzania to mark this re-launch.The roadshows will include the Port city of Mombasa, the tourist town of Kwale, the Kitui Township, Dodoma, Morogoro, Kibaha town and Dar es Salaam. Listeners will hear special broadcasts over five days, from these locations and from local voices there.
Featured content includes - big interviews and guests:
- Musicians - Venessa Mdee, Susumila and Mwasiti
- Tanzania National Speaker, Job Ndugai
- Mombasa Governor, Ali Hassan Joho
- Tanzania Opposition leader in Parliament, Zitto Kabwe
- Chief opposition leader from Tanzania Island, Maalim Seif Shariff Hamadi
- Retired Tanzania President, Ali Hassan Mwinyi
- District Commissioner and former Miss Tanzania, Jokate Mwegelo
- Ugandan opposition leader, Winnie Kiiza
- Influential MP, Mrs Salma Kikwete
- Former Tanzania President, Jakaya Kikwete
- Machakos Governor, Dr Alfred Mutua
Unique stories:
- Zanzibar's illiterate female "Engineers"
- Villagers making breads using insects
- The 'border house'- located across two countries:
- Rwanda's clitoris expert
- The Kenyan community without sweat pores
- The island with a condom shortage but low HIV rates