Date: Monday, 25/03/2019 10:57:58 Show: raw text html Brazilian Based Nigerian Artist, Daviskil warns Edo Government Over Uffa Primary School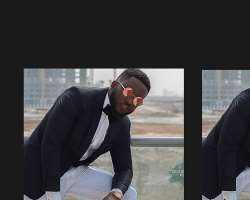 Following a viral picture of students sitting on the bare floor to learn at Uffa, primary school in Igarra, Akoko Edo local government area of Edo state, a Brazilian Based Nigerian Artist, Daviskil, has called on the Edo state governor, Godwin Abaseki, to as a matter of urgency take proactive measures to tackle the menace.
The popular musician, while reacting to the picture of the pupils of Uffa primary school, studying in class without chairs and desks to sit down and write currently trending on the internet, he tasked the governor to immediately intervene.
He said: "I am calling on the office of the Chief of Staff of Edo State. How can school pupils be learning under this environment. I know he will not be too proud of this situation.
"I suppose these things are very common in Nigeria, obviously we want to see the authorities take more responsibility, but Edo state government is already doing so much for us in Igarra.
"I dont know how many more schools are like that, and what conditions other students are currently studying in. The government need to look into it and they can do more," he said.
Students of Uffa Primary School, Igarra, Akoko Edo LGA of Edo state learning without furniture.